What Happens When a Secular Rapper Gets Saved? MC Jin on Walking Out His Faith and the 'Spiritually Dark' Rap Industry (CP Video)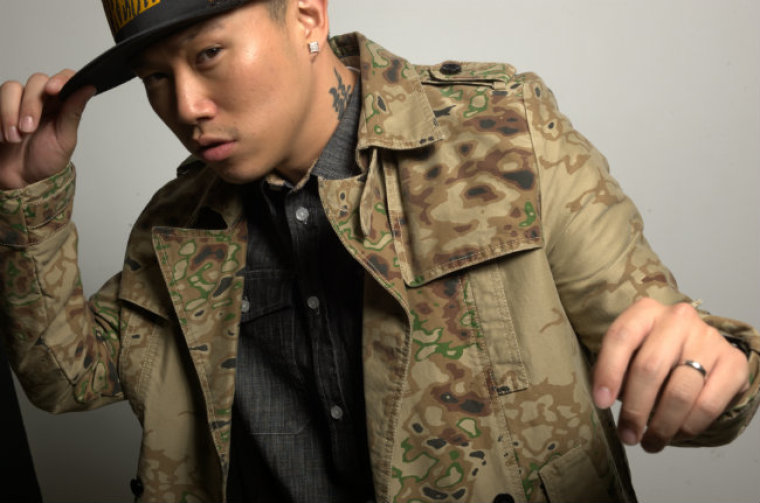 NEW YORK — MC Jin recently shared his perspective on his journey as a Christian making his way in a faith-based market, after initially finding success nearly a decade ago in the secular industry as a freestyle battle rapper and the first Asian solo rapper to sign with a major record label.
Jin, 32, took on the subject of "What happens when a secular rapper gets saved?" during a CP Newsroom discussion with The Christian Post. He commented on a variety of issues, including the content of his music nowadays compared to earlier in his career when he rapped about the usual fare of "sex, money, and cars."
The MC, born Jin Au-Yeung, also talked about putting his priorities in order and how his faith plays a huge part in that.
"I think what I rap about and what I write and perform on stage, is not the priority," Jin told CP. "The priority is what type of life am I living? That's the section of my walk that I'm in right now, which is just putting more emphasis on non-music related stuff — how am I serving at home as far as my family, wife and child? How am I serving the group of individuals that God has placed in my circle, just daily life, work life? Then music and what I write and rap about...that almost kind of falls way, way below. What God has placed on my heart is, I could be rapping the most profound, uplifting, encouraging lyrics and doing crazy, crazy things, but if behind the scenes my life doesn't reflect that..."
He added, "I can fool the world and ultimately I can even fool myself, but I cannot fool God. So it's scary because there's no running or ducking or hiding. But on a high note, it's really encouraging, because it forces you to be absolutely 100 percent challenging of yourself. It will never reach that perfectness [sic] that we're all trying to reach."
Jin also commented on whether he would ever return to his secular roots.
"I started in the dark. And when I say the dark I'm not saying that those people are dark. I really need to be clear about that," he said.
"The enemy is not these rappers, to me. The enemy is not these so-called secular rappers. It's a spiritual thing going on. So when I say dark, it's from a spiritual standpoint. [I] started out in the dark, and by the grace of God He pulled me out of it. … Now with this new foundation of faith, if He chooses to thrust me back into that darkness, let's do it baby. I'm ready!"
The NYC-based rapper also discussed experiencing stick situations and dealing with over-excited fans, rapper Ja Rule's recent decision to become a Christian and meeting and nearly collaborating with No Malice, another rapper who has left the secular rap industry behind.
Watch Jin's CP Newsroom discussion in the video player below, and an extended cut immediately after:
Read a 2013 CP feature on Jin's journey: Evolution of Jin: Former Ruff Ryder's Fall to Grace
MC Jin online: http://www.mcjin.com/