What Makes Donald Trump So Appealing to Christians?
President Donald Trump won the 2016 elections with the help of the evangelical community, with over 80 percent of white Evangelicals casting their votes for him.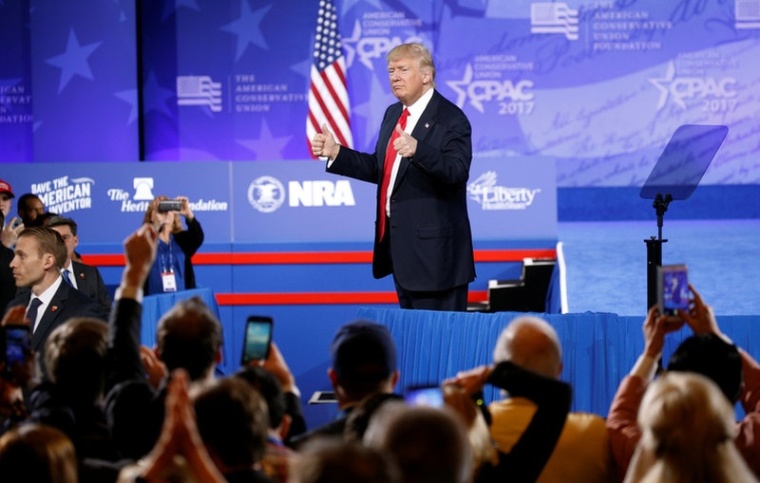 Many people still cannot come to terms with how Trump won, and what made him so appealing to Christians.
Bestselling Christian author Eric Metaxas provided an explanation, telling Al Jazeera that the main reason why Christians gave their full support to Trump was because his opponent, Democratic bet Hillary Clinton, stood for many things that they were up against.
Even though Trump does not have all the characteristics of a true believer, the fact that he surrounded himself with good counsel and is willing to listen to them made all the difference in the opinion of his Christian supporters, Metaxas said.
"Hillary Clinton was so frightening to so many people," Metaxas said. "The Christian faith is about grace and forgiveness more than it is about moralism."
Former President Barack Obama's former spiritual adviser Jim Wallis does not agree with Metaxas though. In fact, he believes Trump drove a wedge into the heart of the American church.
"There has never been a racial divide like this in the churches," he said. "Black evangelicals, Hispanic evangelicals ... did not vote for Donald Trump, so white evangelicals did —  I think because they're more white than evangelical."
Meanwhile, the Independent conducted a survey on 957 Americans after the 2016 presidential elections to check people's status with their churches. The respondents were asked sometime between late September to mid-November if they still attended a house of worship after Trump won.
Around 14 percent answered they have left their churches.
When evangelicals were asked to rate their level of support for Trump on a scale from 0 to 100, he got a rating of 48. Clinton, on the other hand, received only 25.