What to Do When You Find Your Child's Friend Buying Drugs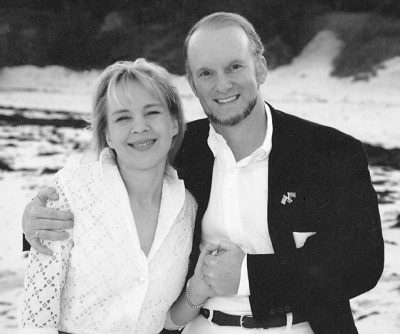 "Mom Says/Dad Says," an exclusive Christian parental advice column by Gregory Slayton, former U.S. Ambassador to Bermuda and author of the best-selling book Be a Better Dad Today: Ten Tools Every Father Needs, and his wife, Marina Slayton, author of the new book Be The Best Mom You Can Be. The Slaytons have been featured on Fox and Friends, Focus on the Family Radio and numerous other media outlets. They donate 100% of their royalties from parenting books to fatherhood and family nonprofits.
Senators John McCain and Joe Lieberman, Governors Jeb Bush and Sam Brownback and Pastors Tim Keller and Luis Palau, among others, have endorsed the Slaytons. In their exclusive series for The Christian Post, both Marina and Gregory will answer thoughtful Christian parents seeking to raise their children up in the goodness of the Gospel and the Glory of God. If you would like to have Marina and Gregory answer your questions, please contact them via momsaysdadsays@christianpost.com.
Mom Says/Dad Says: 
Recently I made a judgement call that is getting a lot of criticism from a number of other parents at school. My daughter received a text from a friend revealing she is buying drugs at school and my child showed the text to me. I know the parents of this child and the mom is a very difficult person to deal with. I decided to go directly to the principal at school and let him know about the situation. Now the parents are telling everyone I should have told them directly about the drugs and that I should not have involved school officials. They are angry with me and letting everyone know about it. They have their supporters and I feel bad about the whole thing. What's a parent to do?
Mom Says:  
First of all, kudos that you did not stay silent — the worst thing an adult can do when faced with a child who is in the middle of dangerous situation is to remain silent. Generally, passively hoping for the best does not work. By remaining passive, we are passing up the opportunity to be God's conduit for safe and needed change. Not wanting to hurt feelings or step on toes can stop us from communicating important knowledge. Whether we go to the parents of an endangered child or to a school official or to a Pastor, Priest or Rabbi all depends on the situation. In general, going to the parents first would be ideal since they are supposed to truly care for their child. But sometimes that isn't actually the case. You went with your gut and that is ok. Sometimes there is no perfect, or even clear, route to help our kids. But when they are in potentially dangerous situations the attempt must be made. We cannot abandon our kids for the fear of offending others. What you did was courageous. Thank you.
When our children are at stake we cannot get caught up in political correctness or trying to please the neighbors. Likewise, we cannot wait for the perfect solution, because in situations like the one you described there is no perfect answer. We must pray, we must seek wisdom … and then we must act.
Hopefully your courage will help the endangered child get the help she needs. Hopefully the process will also help the parents in question to recognize reality. Far too many parents actually do not want to know what is really going on in their children's lives. Perhaps they feel they are too busy or too pressured at work. Or perhaps they feel it would be too embarrassing to find their kids have serious issues. Or maybe they are just too self-absorbed to devote the emotional resources their kids might need. The problem with these 'see no evil' approaches is that serious problems almost never fix themselves. Parents who choose to ignore them will only pay a bigger price later. Sometimes much, much bigger.
We always pray that we would be the first, and not the last, to know what our kids are up to. We work hard to build bridges of communication with our kids so they are unafraid to confess and to ask for help. But we also work hard to build bridges of communication with other parents. We want other parents to know us and not be afraid to let us know if they see one of our kids in trouble. Trust me, we have been on the recipient end of difficult revelations about our kids and while painful, we have been grateful. I suspect that even if you had gone directly to the parents you would have faced both their ire and their denial. But frankly, at a time when a child is mired in drugs, the last thing a parent should be worrying about is their reputation.
So thank you. You took a courageous stand for your kids. The world we live in is often very messy. But you stepped up and defended your kids. There is nothing more important in this world.
Marina
Dad Says: 
Hopefully your daughter sees your love and care for her in action. It is one thing to say "Sweetheart we love you." That is very important. But when we back it up by actually defending and protecting our children … that is love in action.
Be sure to talk with your daughter about the situation. Be sure to pray with her for the other girl and her family. Help her understand that she might get some 'blowback' at school from the incident (something like this happened to one of our kids many years ago … we ended up changing schools). Most importantly help her to know how much you love her and how precious she is to you. And help her to know the great hopes and dreams you have for her. Help her to look at the long term…not just the short term. That will help her to stand firm in the face of temptations of all types. And be sure she knows that you are with her…no matter what.
We must set high standards for our children … and we must apply those standards first to ourselves. If I'm drinking too much and/or using drugs…it's not effective to say to my children 'do as I say but not as I do.' Our kids are smart. That just doesn't work. So if we need to get our own lives cleaned up … let's do that first. The LORD wants to help us do just that. He doesn't want us bowing down to drugs or alcohol or any other destructive habits. That's one of the reasons He sent His Holy Spirit into the world … to be our "Helper." The Holy Spirit can and will help you … and your daughter. But you must ask for His help. And you must do your part.
It's so interesting to see that in many of Jesus' miracles human beings had to do something. Of course God can and does do miracles all by Himself. But it is clear that He loves to work in partnership with His people. So we must do our part as parents. But we must also pray and trust Him to do His part. He always does … in His good time.
Thanks for being a 'strong and courageous' parent. Our world would be a much better place if more parents loved their children as much as you love yours.
Gregory