What Whites Should Understand About Blacks and Cops in America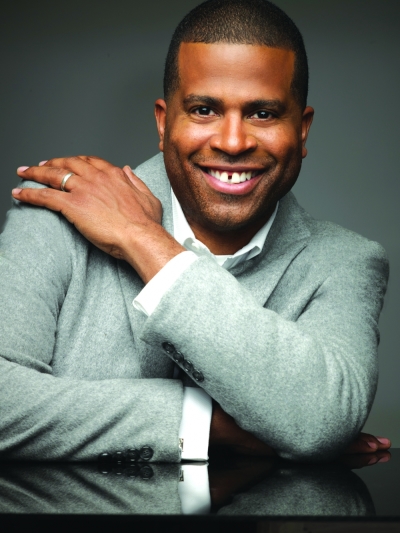 Philando Castile is another victim who, though seeming to do everything right, was judged and sentenced to death.
It is sad to hear this story first-hand. My wife Tiffany and I flew down as fast as possible after learning of the shooting because we made a pact to not just watch the news, but to show up and do what good we can. Yesterday we went to ground zero at the Governor's mansion where the protesters gathered.
My phone started to ring with calls from friends who knew Philando. Several expressed that he was a nerd in school and he has never been in trouble. One person from his high school class, Autumn Rush, said, "He was the furthest thing from aggressive."
Sometimes Black people are blamed for allegedly setting a precedent of violence. There are about 40 million African-Americans in America and 490,000 are reportedly in gangs. However, it seems that most attention goes to those 490,000. The U.S. Department of Education has reported the highest-educated person in America is the African-American woman, and that African-American men have more degrees than White men. Do not just take my word for it, do your research: but it seems that educated Blacks rarely get good press. (Even my privilege of writing this article was generated from negative press.)
It is sad that when a person is Black, time must be spent presenting a "non-thug" resume before other cultures will give said person the benefit of the doubt. And, even then, the benefit of the doubt is not guaranteed.
As an African-American male I live under a constant threat of being mistreated or killed by the police. It is unfortunate, but I always remember that in the early days of this nation many police departments were formed to catch runaway slaves. Can any organization totally detach itself from its foundational culture? So, I am careful with all police officers: White, Black, Latino, Asian. My friends currently serving as officers have said we develop an "us against them" attitude.
Different White friends that I speak to quickly go to the "Well, she did not catch the whole thing on tape" argument. It seems they assume Philando was riding home with his girlfriend Diamond Reynolds and her four-year-old daughter, and out the blue he decided to turn rogue and become a Rambo-esque, cop-killing machine. Folks, I do not think so! That thought pattern shows the starting point is too often that, unless you "catch" an officer on video, the officer is exonerated. This view is hurtful, but I know most White people do not even realize they are raised and conditioned to view Black civilians as being the guilty party.
I go into deep prayer when I am pulled over with guns drawn in my face. Most White people have never experienced that. I have experienced that while wearing a suit. Often my discourse with the police is spent trying to de-escalate the situation, proving I am not a threat, and then slowly reciting my every intended move in order to reduce the risk of being shot. This is a sad way to live as a Black pastor in America. This is a sad way for anyone to live.
People are angry here in Minnesota, and often a speech away from going violent. I am here to be a peacemaker.
Jesus said, "Blessed are the peacemakers, for they shall be called the children of God (Matthew 5:9)."
I spoke with families in Charleston, South Carolina, helping them forgive Dylann Roof. My wife and I brought peace to Freddy Gray's friends in Baltimore, Maryland, and we are here to speak and bring peace to Minnesota. These crowds need a sobering voice to bring down the hate. I hope to be of use here.
But the pain spreads.
Bang! Bang! Bang! Shots fired in Dallas, Texas, and now I do not know what I will face. Are police going to protect or retaliate?
After Straight Outta Compton was a hit movie, is the "NWA against the cops" vibe returning? My approach is from another hit movie: War Room. It is time to pray for healing and to bring healing. The killing of police officers, like all killing, is absolutely terrible. That message must come from my mouth to all hurting victims who may want revenge.
In my book Street God I wrote about how I came from a middle class family and became a kingpin drug boss. It was God that led me out of that lifestyle. I had friends who were killed by police officers back then, and nothing happened. The scenario is not new. What is new is that we can pull out our phones and start recording.
To date, though, there is no clear correlation between video recording and justice: Eric Garner was choked before all America on video. Freddy Gray was killed for running in the community where he lived. Philando Castile was killed for being Black with his girlfriend in a car.
Is justice going to be done? I have little faith that the families of Alton Sterling or Philando Castile will have justice rendered on earth. As a pastor, though, I have all faith that God will render ultimate justice in heaven. In the meantime, I pray.
Dimas Salaberrios is pastor of Infinity Bible Church, which he founded in partnership with Tim Keller and Redeemer City to City, in the South Bronx of New York City. Infinity targets at-risk youth and spearheads numerous outreach events and discipleship groups. As a worldwide missionary, church planter, and speaker, Pastor Dimas has shared the gospel on every continent except Antarctica. He is also president of Concerts of Prayer Greater New York, and he holds a master of divinity degree from Alliance Theological Seminary. He and his wife, Tiffany, live in the Bronx with their two daughters. Learn more at
streetgodbook.com
.