Wheaton College Football Players Plead Guilty, Avoid Felonies in Hazing Scandal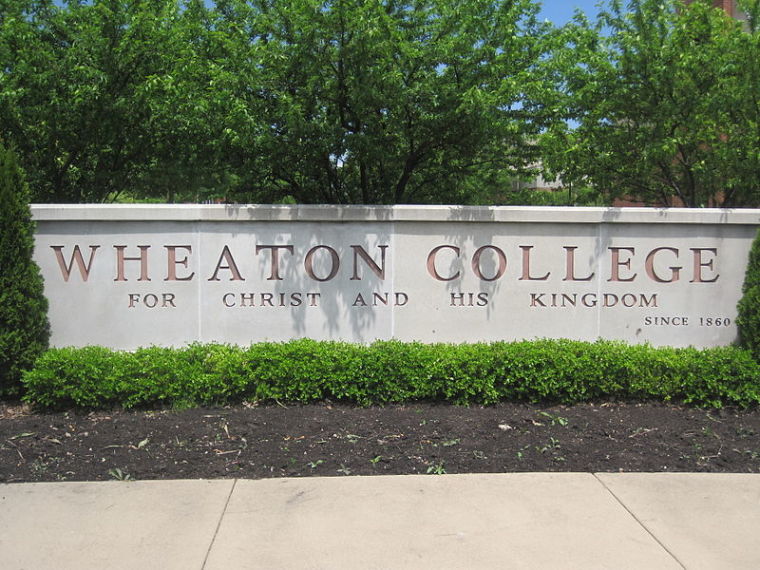 Three former members of the evangelical Wheaton College football team in Illinois have pleaded guilty to hazing charges related to an incident where another member of the team was abducted from his dorm room and left half-naked in the middle of a nearby baseball field.
Linebacker Samuel TeBos, defensive lineman Noah Spielman and center Kyler Kregel, three of the five Wheaton football players charged with felonies stemming from a March 2016 hazing incident involving teammate Charles Nagy, have accepted plea deals in which their felony charges have been dropped in exchange for a guilty plea to misdemeanor battery charges.
Most recently, TeBos pleaded guilty to misdemeanor battery charges in DuPage County court on Tuesday. The former linebacker was sentenced to one year of conditional discharge and ordered to complete 100 hours of community service, according to WGN9.
According to the local news station, the plea deal that TeBos received is the same one that Spielman and and Kregel also received previously.
Defensive lineman James Cooksey is expected to plead guilty to a similar charge on July 16 and offensive lineman Benjamin Pettway is expected to take his case to trial on June 26, according to the Daily Herald.
The first to plead guilty was Spielman, the son of former NFL linebacker and Ohio State standout Chris Spielman. Spielman pleaded guilty to the misdemeanor battery charges in March after prosecutors agreed to dismiss nine counts of felony charges, the Chicago Sun Times reported at the time.
The 22-year-old Kregel followed in the first week of June, receiving one year of conditional discharge, a $250 fine and an order to complete 100 hours of community service with 25 hours of those hours consisting of speaking to kids about the dangers of hazing.
"This college prank was never intended by anyone to harm or even upset Charles. In fact, quite the opposite," Kregel was quoted as saying by the Daily Herald. "Anyone that has grown up with brothers knows that sometimes boys, in friendship, wrestle with each other or even give each others Charlie horse when the other is not looking. This was never meant to be much more than that."
"Had I any inkling that Charles was not taking the prank in the spirit with which it was intended, or if I had any indication that he was hurting in any significant way, or that he was objecting in a serious manner, I would have stopped the episode immediately," Kregel added. "I believe every other young man involved in this case would have done the same."
Kregal added that he's the son of a pastor and was "grateful that the prosecution has offered me this opportunity to avoid that risk by dismissing the felony charges against me and agreeing to resolve the case as a single misdemeanor offense."
He also claimed that the allegations against him and the other students were "salacious and sensationalized by the media."
As previously reported, the players abducted Nagy from his dorm room on March 19, 2016, and tied his hands and feet with duct tape and left him stranded on a baseball field at an elementary school off campus. Nagy was not the only member of the team that was dumped on the field. Nagy and his teammate were stranded for hours before someone found them.
According to the Daily Herald, TeBos admitted as part of his plea that he put a pillowcase on Nagy's head and tied him with duct tape before Nagy was thrown into the back of a pickup truck and dumped on the baseball field of Hawthorne Elementary School.
Prosecutors say that Nagy was repeatedly punched and kicked by the defendants. As a result, Nagy suffered two torn labrums and needed three surgeries.
After the guilty plea, DeBos' attorney, Todd Pugh, didn't seem very sympathetic to Nagy's injuries and called him "overly sensitive."
"It's unfortunate that Mr. Nagy took something that was done in good cheer and it had, in his opinion, a harmful consequence," Pugh said outside of court, according to the Daily Herald. "The events that happened to him have happened to other students and they all laughed it off. He didn't."
"[Nagy] was overly sensitive to this and others weren't," Pugh continued. "Then, shame on us for not vetting our targets better. But it would be fair to say that you would expect people who play football, boys who have played football their whole life, violent contact with other players in a consensual atmosphere, would not have found this to be as traumatic as say, someone who had never played a contact sport."
Nagy's attorney, Terry Ekl, didn't take too kindly to Pugh's remarks, especially considering that his client pleaded guilty.
"We went along with [the plea deal] because we thought it was the right thing to do if these defendants accepted responsibility for what they did," Ekl told the Daily Herald. "So they got the benefit of the reduction then they go out in the hallway and try to claim they didn't do anything wrong. It's outrageous."
Nagy has filed a lawsuit against Wheaton College, which is one of the most prominent evangelical institutions in the country and is the alma mater of legendary evangelist Billy Graham. The lawsuit accuses school officials and the team's coaching staff of doing little to stop the troubling tradition of hazing that exists within the program.
"We can confirm that Wheaton College has been named as a defendant in civil litigation regarding a March 2016 incident. We take the allegation that any member of our community has been mistreated in any way to be a matter of grave concern," a statement from the school reads. "We strongly deny that the College has allowed a permissive environment of hazing or violence, and are confident that it will not be found to have legal responsibility."