Hijab-Wearing Prof. Rejects Wheaton's Offer Amid Attempts to Strip Tenure for 2 Years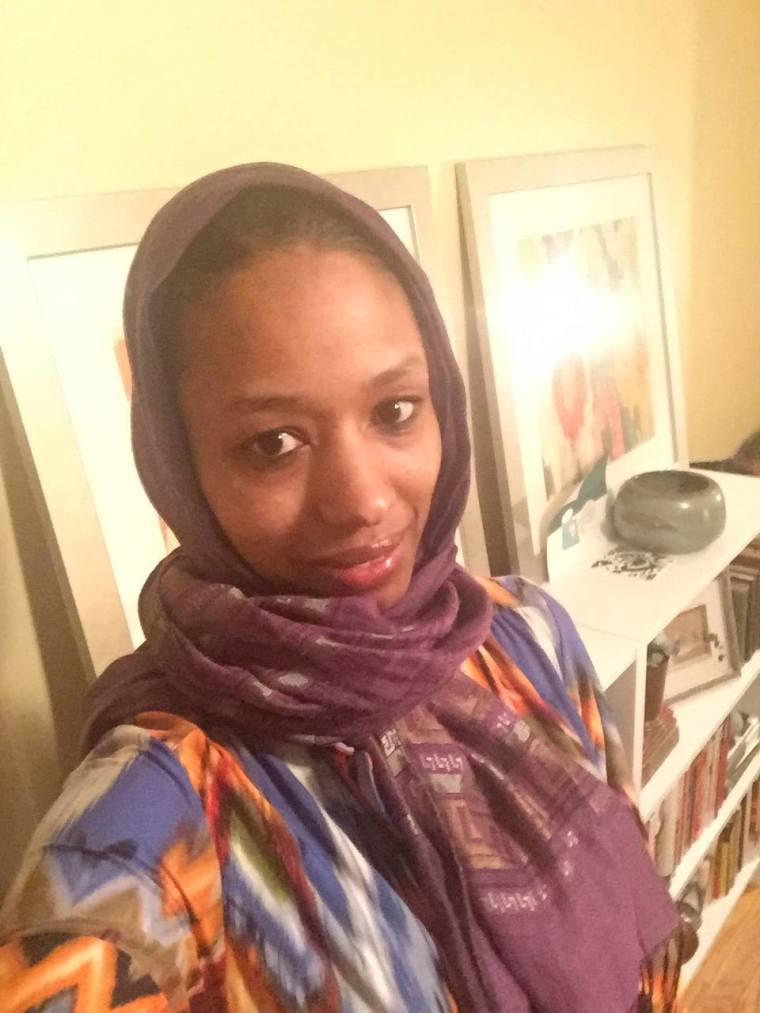 Reconciliation negotiations between Wheaton College and a professor who was suspended for asserting that Muslims and Christians worship the same God have reached an impasse as the school has reportedly attempted to strip her tenure for at least two years.
Political science professor Larycia Hawkins, who was placed on administrative leave last week after she stated "we worship the same God" in a Dec. 10 Facebook post calling for solidarity with Muslims, told The Chicago Tribune on Tuesday that talks between her and the school have stalled and it looks like the school is moving toward terminating her employment.
The 43-year-old Hawkins, who is the first and only tenured African-American professor at the Illinois Evangelical higher-education institution, explained that she cannot accept the college's reconciliation proposal. Although the proposal would have allowed her to return to the classroom next fall, it would also remove the professor's tenure status for at least two years.
After Hawkins indicated Monday that she believed that both sides were truly seeking reconciliation so that she could return to teaching, she was less than pleased with the institution's cooperation during the discussions.
"I was naively thinking they wanted to cooperate," Hawkins said. "I have tenure, and I have to fight for that."
In a Tuesday statement, Wheaton also confirmed that the talks with Hawkins have stalled.
"Both parties are in discussions toward a final and comprehensive resolution," the college's statement reads. "Because of the arrival of the Christmas holidays, however, it will be some time before the contours of that resolution are solidified."
Shelly Ruzicka, the director of operations at Arise Chicago, a nonprofit organization that fights for workers rights and has been working closely with Hawkins since she was suspended, told the Chicago Sun Times that Hawkins even submitted a theological statement like the school asked her to do.
Despite Hawkins issuing the theological statement, Ruzicka added that the school seems closer to terminating the professor than restoring her tenure.
"Talks have broken down at Wheaton. Hawkins submitted her theological statement as requested by the College. However, her suspension still stands, and it appears that the College is moving toward terminating her employment," Ruzicka wrote in an email. "Dr. Hawkins stands by her actions, and is continuing her act of Christian embodied solidarity."
As Hawkins has stood by her belief that Muslims and Christians worship the same God and also feels that her belief does not violate Wheaton's statement of faith, Hawkins said that although her theological statement seemed to satisfy Provost Stanton Jones, she was told that there still needs to be more theological discussions with the board of trustees.
Hawkins told the school that she is done arguing about theology.
"On the part of the College, further theological clarification is necessary before such reconciliation can take place, and unfortunately Hawkins has stated clearly her unwillingness to participate in such further clarifying conversations," the college said in a statement. "This represents an impasse on our efforts toward reconciliation."
This is not the first time that Hawkins has been at odds with the Wheaton administration, as she has been asked to affirm the college's statement of faith four times in her nine years at Wheaton.
Hawkins was once admonished for writing a paper on what Christians can learn from black liberation theology. She was also admonished for a photo posted to Facebook that showed her at a party in Chicago during the same day as a Chicago gay pride parade and again last spring when she suggested that curriculums should include diplomatic vocabulary for talking about sexuality.
Although Hawkins could very well lose her job, she reiterated that she will continue to stand strong for the rights of her colleagues.
"I may get nothing out of this," she said. "This is about standing up for my colleagues. If I can be thrown under the statement of faith bus, so can they. Everyone is cast under a cloud of suspicion. If they say the wrong thing, how does one know?"
Contact: <ahref="mailto:samuel.smith@christianpost.com">samuel.smith@christianpost.com,
@IamSamSmith
(Twitter)