When does lack of Bible reading become sinful?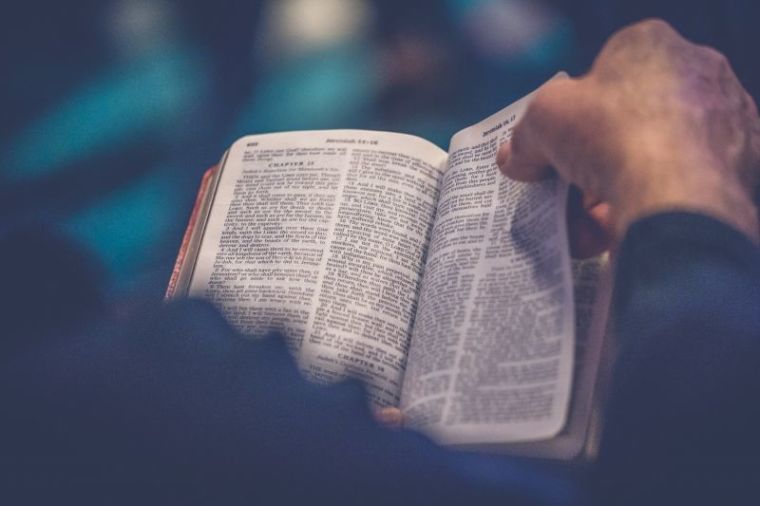 Theologian John Piper listed several circumstances in which failure to read the Bible becomes sinful for Christians.
"Diminishing Bible reading and meditation is becoming sinful when it is owing to a loss of desperation for what the Bible alone can give," he warned.
Piper, the former pastor of Bethlehem Baptist Church in St. Paul, Minnesota, was responding to a question asked on Ask Pastor John by someone who was concerned that his friends and other Christians, particularly in the West, are spending little to no time reading the Bible. "When does a lack of Bible reading become sin?"
The theologian explained, "Wherever diminishing Bible reading is owing to a loss of desperation for seeing God, trusting God, rejoicing in God, and holiness — as if those these things don't matter or can be found without the word — sin is taking hold."
He said that even those who read the Bible not due to faith, but because they are trying to win God's favor, are committing sin.
"Reading by faith means reading with a reliance on the great reality that in Christ God is one hundred percent for us. He will incline our hearts to his word (Psalm 119:36). He'll open our eyes (Psalm 119:18). He'll satisfy our souls (Psalm 90:14)," he explained.
"If we don't read by faith, we will be disillusioned. And if diminishing Bible reading is owing to that disillusionment, it is sin."
Not reading your Bible also becomes sinful "when the activities that replace it are not experienced as the fruit of it," Piper said, adding that it is right to stop reading the Bible in the morning and go to work "if your work is experienced as a fruit of what you saw of God and savored of God in the word."
God, he stressed, "designed the Bible as a tree that produces delicious fruit of living for the glory of God and the good of others." And when people stop reading the Bible, they should be "gladly experiencing its replacement as the fruit of it."
"If not, then probably our lives are not the fruit of God's word, but an alien tree. And our diminishing Bible reading is becoming sinful," he said.
Another way failing to engage with the Bible becomes sinful is when Christians stop finding the Gospel "more precious than gold and sweeter than honey."
Finally, he warned that it is sinful when Christians back away from the Bible due to "recoiling" from their parents' traditions and what they see as hypocrisies in the church.
"It's a mark of great immaturity in twentysomethings — and thirty and forty-somethings — to refuse to do something well because your parents did it poorly. This is like refusing to be a doctor because your dad was a quack, or refusing to enjoy dessert because your mom was overweight, or refusing to listen to classical music because that's all they let you listen to when you were a teenager," he said.
"That's idiotic. That's immature. Don't be like that. This includes refusing to read your Bible daily because your dad did it, and he beat your mom. He was abusive, and he read his Bible. That kind of immaturity is a tactical triumph of Satan. You don't want to be Satan's lackey and actually be like an immature, adolescent follower of the evil one."
According to the American Bible Society's State of the Bible survey in 2017, 32 percent of U.S. adults say they never read, listen to or pray with the Bible. Only 16 percent read it daily on their own.
Piper has often preached about the importance of Christians reading the entire Bible from cover to cover. In 2018, he argued that it is not the specific method of how Christians read that is important, but how and why they engage with God's Word.
"I think the ultimate goal of every Christian should be to glorify God in your life every day — or, to use the words of Philippians 1:20, to magnify Christ in your body, whether you live or whether you die," Piper said at the time.
"We exist ultimately on this planet to make God in Christ look magnificent — to make Him look precious and valuable, to look like the supreme treasure that He is. Thats the goal of life: make God look like a treasure."