Who Is Abdul Razak Ali Artan: 5 Things You Should Know About Ohio State Terror Suspect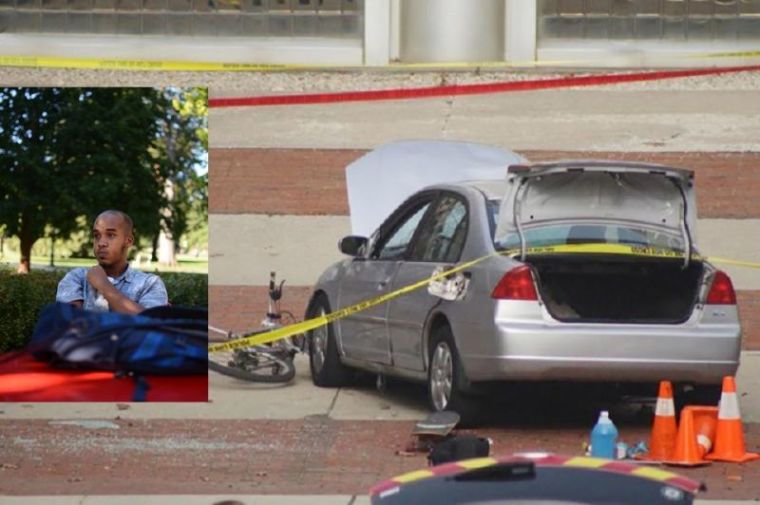 Abdul Razak Ali Artan, the Somali refugee who plowed his car into a group of students at Ohio State University on Monday morning and stabbed others with a knife, wounding 11, has now been claimed by the Islamic State terror group as one of its "soldiers."
Authorities are currently looking into Artan's background, searching for possible terror links and his precise motive behind the rampage.
Conflicting reports have suggested that Artan, who was shot dead by an officer during the attack, was between 18–20 years of age, and there has been a growing number of reports and facts emerging around the terror attack.
Here are five things to know about the latest developments concerning the terror suspect:
1. The Islamic State claims Artan was one of its 'soldiers'
IS, the terror group active in Iraq and Syria, provided little further information other than claiming its influence played an important part in Monday's attack.
As BBC News Security Correspondent Gordon Corera reported, IS militants have found recruits in the Somali community in the U.S. (specifically Minneapolis, Minnesota), in recent years, but it remains to be proven whether there was any direct contact between the extremists and Artan.
"Face-to-face contact may be unlikely but online communication is possible. If there was no direct contact, it could still be the case that an individual was inspired rather than directed by the group," Corera said.
"In this case, an individual may leave his or her own pledge of allegiance in written form or online or in a video."
2. Artan posted a rant on Facebook before the attack
Artan, who also lived in Pakistan before moving with his family to the U.S. in 2014, reportedly posted a rant on Facebook where he expressed his anger about the treatment of Muslims around the world, USA Today and other sources have reported.
"I am sick and tired of seeing my fellow Muslim brothers and sisters being killed and tortured EVERYWHERE," he allegedly wrote on Facebook.
"I can't take it anymore. America! Stop interfering with other countries, especially the Muslim Ummah," the post reads, using the Arabic word for community. "We are not weak. We are not weak, remember that."
3. Artan lashed out at media portrayals of Muslims in newspaper interview 
The Somali refugee was enrolled at Columbus State Community College from the fall semester of 2014 through the summer semester of 2016, college officials have said, during which time he sat down to express some of his frustrations as a Muslim in his interview with The Lantern in August.
"I wanted to pray in the open, but I was kind of scared with everything going on in the media. I'm a Muslim, it's not what the media portrays me to be," the college newspaper quoted him as saying.
"If people look at me, a Muslim praying, I don't know what they're going to think, what's going to happen. But I don't blame them. It's the media that put that picture in their heads, so they're just going to have it, and it — it's going to make them feel uncomfortable."
4. Friends say Artan 'loved' America
Some of Artan's friends have been speaking out following the attack, and claim that despite the investigation into his possible terror links, the Somali refugee was "mild-mannered" and appreciated the U.S.
"He actually loved America," Ameer Kadar told NBC News. "He loved the fact of the opportunity he had here to go to school. ... He loved the fact that he was able to get a college degree."
Haroon Khan, who knew Artan from his time in Pakistan, said he could not believe his friend committed such a violent act.
"He was a very sweet and humble person," Khan said. "He can never do such an act, honestly."
5. Artan's 'lone-wolf' attack follows patterns of other terrorists
The Independent noted that although officials are still seeking any direct connections between the suspect and known militant cells or groups, authorities are drawing parallels between Monday's attack and other lone-wolf strikes.
Other such examples include the massacre of 49 people at a gay nightclub in Florida in June by a lone gunman, a well as the murder of four U.S. Marines and a Navy sailor in Chattanooga, Tennessee, in July 2015.
"A federal official said that while IS had claimed responsibility in other attacks, investigators had seen no evidence so far that the militant group's role was anything more than inspirational," the report noted.