Whoopi Goldberg 666: Actress to Help Uncover Why '666 Park Avenue' Is Haunted?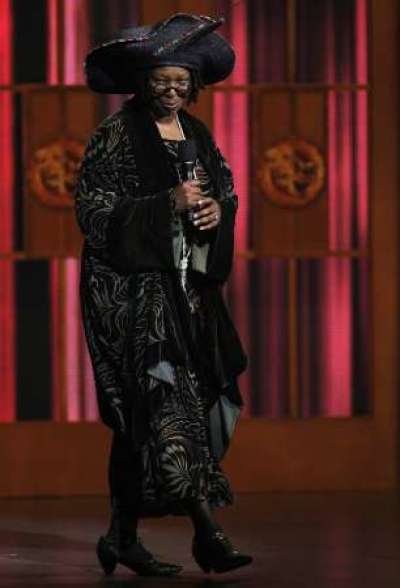 Whoopi Goldberg will play a key role in uncovering why the luxury apartment building, The Drake, in ABC's new supernatural drama series "666 Park Avenue" is haunted.
It has been confirmed that Goldberg will guest star next month in an episode in which her character, Maris Elder, will hypnotize main character Jane Van Veen, played by Rachael Taylor, so that Jane can go back in time to the early 1900s and figure out where she disappeared to down the spiral staircase, according to ABC.
"Whoopi's an incredible actor, so when we heard that she was a horror fan, we wrote the role for her," Executive Producer David Wilcox told TVGuide.com. Wilcox describes Elder as a mysterious resident of the building that helps Jane discover the Drake's evil origins.
ABC also said in a statement that the secret of the building's evil origins will be tangled with Jane's family history.
"666 Park Avenue" is set in Manhattan and follows young couple Jane Van Veen and Henry Martin who recently became co-managers of the Drake residential hotel near 999 Park Avenue. But Jane and Henry soon learn that something is wrong with the building and its tenants – they seem to be possessed by an evil spirit. The show's first season premiered on Sept. 30.
Interestingly, Goldberg's upcoming role as Maris Elder is reminiscent to some degree of her role as psychic Oda Mae Brown in the 1990 blockbuster "Ghost." In both roles, she has a hand in guiding people in the supernatural realm.
Goldberg, who turned 57 years old yesterday, won an Oscar for her role in "Ghost." She is also known for her comedic chops, which can be seen in films such as "Sister Act" and "Sister Act 2." Besides an Oscar, she has also won an Emmy, Grammy, and Tony Award – a rare feat for an entertainer. She is currently a moderator of the daytime talk show "The View."