Why Can't Churches and Other Christian Organizations Work Together?
I'm in South Africa speaking at the African Christian Media Conference, and one of the biggest questions leaders in this country face is how to partner to make a greater impact in the culture. Getting churches, ministries, nonprofits and similar organizations to join together to launch a nationwide campaign – particularly in the media – is a challenge everywhere. But that challenge isn't new. The Bible charts the story of leaders like Moses, David, Paul, and even Jesus struggling to unite the people of their time. After all, one of the last prayers of Jesus was for believers to be united as one. But today, trying to get major media (and other) ministries and/or churches to cooperate for a great cause is nearly impossible. To change that situation, here's a list of reasons why it's difficult, and a list of recommendations that will make that type of cooperation more likely to happen: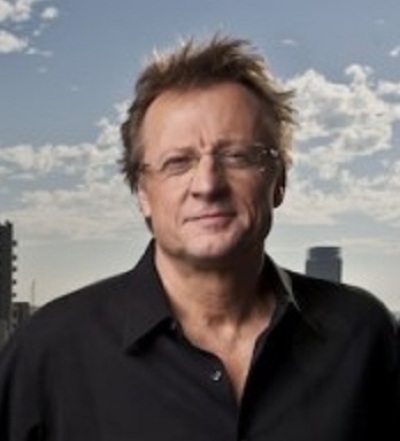 Reasons Church and Ministry Cooperation is a Challenge:
1) Many leaders consider cooperation more like competition. They worry that joining together with other churches or ministries may cost them church members or donors. We often criticize this, but the bottom line is that it's true. Like it or not, it's a big reason that keeps us from cooperating.
2) People and organizations are called to different things (which is a good thing.) It's understandable that organizations with vastly different missions find it difficult to work together. So don't get bent out of shape when you pitch Focus on the Family an idea for a campaign to reach business leaders. Because after all, their focus is on the family.
3) Nobody gets as excited about your ideas as you do. No matter how awesome you may believe your idea is – or whether or not it's from God – don't be surprised when others don't catch the same vision. We're human. Deal with it.
4) We need to understand the limitations of large churches, ministries, and nonprofits. The truth is, major organizations can't turn on a dime. They have large numbers of employees, programs and strategic plans already in motion. As a result, they are geared toward the goal of completing their mission, not yours. Even when they're open to your idea, it often takes a vast effort for them to make it happen.
So considering these obstacles, here's a list of recommendations for creating partnerships with churches and ministry organizations:
1) Show each organization how it's a "win" for them. For them to get involved means they'll invest funding, time, personnel, resources or results. So it's natural that they would want to know, "What's in it for them?" Show them how involvement in the campaign will help them generate donations, publicity, good exposure, new relationships, etc. Without helping them find some kind of win, it will be difficult to get their interest.
2) Invest in the pitch. It's not unusual for major advertising agencies to spend $30,000-$100,000 pitching to potential clients. They create spec TV commercials, print ads, radio spots, websites, and more. They want to give the potential client a vision for what will happen if they partner with this agency. We don't have to spend that kind of money, but we do need to bring examples of how the campaign will work, and what will happen as a result. If it's important, do your homework, be prepared, and cast a powerful vision.
3) Play to their strengths. Make sure each partner organization will be used in the area of their strength. Every church and ministry has strengths and weaknesses. As you plan, know what each media platform does best, and when you decide the roles of the campaign, make sure each ministry partner is positioned to showcase their gifts and talents.
4) Bring something to the table. Never ask other organizations to partner unless you're willing to risk something as well. They want to see that you're invested in the outcome, so be sure to bring something to the party.
5) Think in terms of outcomes. For decades, Bible Societies raised millions of dollars to print Bibles. But I've had my African friends show me warehouses in Africa where thousands of Bibles sit rotting because the surrounding community was illiterate. Today, Bible Societies know that donors aren't just interested in printing Bibles, they're interested in how many are actually engaging with the Bible. So when you approach ministry organizations, make sure you're talking in terms of outcomes of the project, not just the project itself.
6) Make sure you've done everything you can by yourself before you ask for help. Partner organizations want to see you've explored the issues, attempted to make change happen, and learned from the experience. That experience with the issue will help get their attention.
7) Be a strong leader. Pastors and ministry leaders are more likely to follow another leader they respect.
8) Finally, be realistic. Sometimes you'll have a great idea and a brilliant campaign, and you still won't get traction from potential ministry partners. In those cases, don't be angry, frustrated, or give up. Remember that God has done incredible things through a single person or team so keep trying. In spite of the uncooperative children of Israel, Moses still believed God and kept moving. Some of the greatest filmmakers, writers, musicians, thinkers, and leaders throughout history have been turned down, criticized, and rejected. But they never gave up, kept on listening to God, and amazing things happened.
There's no question that if we could lay down our fears and skepticism, and join together in partnership, a united Church could make an incredible impact in the culture. So this is an important discussion worth having.
An internationally known writer and speaker, Phil Cooke has actually produced media programming in nearly 50 countries around the world. More on Cooke:
http://philcooke.com/
.