Why Is the Salvation Army Joining in on the White and Gold, Black and Blue Dress Debate?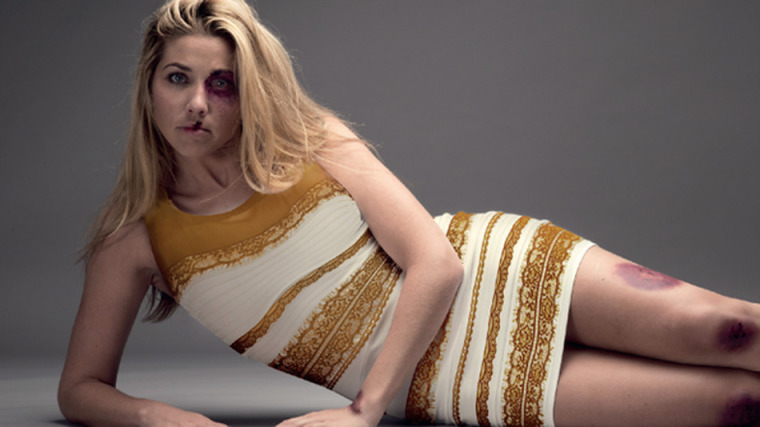 One picture of a dress nearly "broke the internet" last week when people were trying to figure out if it was white and gold or black and blue. Now, the Salvation Army is capitalizing off of the trend in order to bring awareness to domestic violence.
In a new advertising campaign, the South African chapter of the Salvation Army debuted a PSA with a woman in a white and gold version of the dress. Aside from the lacy garment, the woman is also sporting black and blue bruises on her face and legs.
Jaylen Christie, public relations coordinator for the Salvation Army of Orlando, spoke to The Christian Post about the reason the dress was used in the new campaign.
"Since the dress caused such a positive stir nationwide and garnered so much attention, the Salvation Army decided to capitalize on that by bringing awareness to domestic violence," Christie told CP. "So we thought that it would be a good idea to bring attention to domestic violence by tying that message in with 'the dress.' So far, so good. We've been doing just that."
While Christie's Orlando chapter is just one of many Salvation Army organizations around the world, he said they all collectively work to keep up with current trends to help spread awareness.
"We try our best to stay current and we are here to meet human need in the name of Jesus without discrimination. We do a plethora of different things, not just advocating against domestic violence," he told CP. "But we're here to meet the needs of the community. We're frequently rising to the occasion to meet that need."
Christie said he is pleased that the advertisement is gaining so much steam and shedding light on domestic violence in a different way.
"A lot of individuals have been using the hashtag #stopabuseagainstwomen and it's going very well," Christie told CP. "It warms my heart to know that we're getting such positive feedback from individuals that want to end domestic violence or individuals that may be in a situation and they're able to speak up."
For more information about the Salvation Army, Click Here.