Why It's Gut Check Time for Liberals
This is gut check time for liberals. And it's due to more than just the tidal wave of the midterm elections. Things have been getting dicey for some time as more and more chinks in the armor of liberalism become exposed.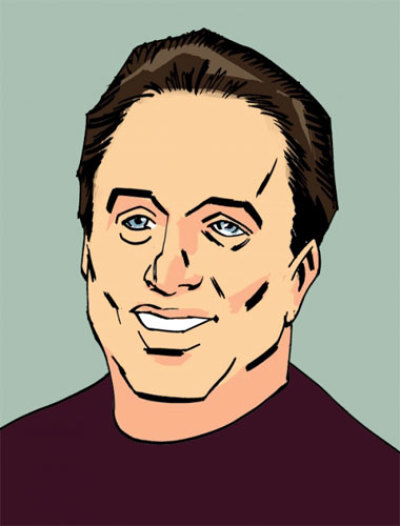 Liberalism preaches liberty and equality, but for whom? Can liberalism produce a sufficient answer for the way it tiptoes around the treatment of Muslim women, the persecution Christians and Jews in the world, and here at home, homosexuals who reject their former lifestyle as abnormal?
Does liberalism truly stand up for the rights of all women and people of all religions, or does it pick and choose based on a prejudiced agenda? In other words, do some people receive only about as much protection as certain unborn children?
If it plays favorites, then liberalism itself is riddled with intellectual inconsistencies and rampant inequalities that make it fall far short of its own ideals.
For most liberals, favoritism often manifests itself in silence, rather than a call for justice. Where are the voices "crying in the wilderness" in an effort to provide relief for these mistreated outcasts? Imagine the uproar many liberals would make if Christianity sought to justify the abusive treatment of women, which Muslim men often justify using Islam.
The lack of respect and dignity for millions of Muslim women is bad enough. But it gets even worse for those who leave Islam. A 2013 Pew Research Center survey reported that 88 percent of Egyptian Muslims and 62 percent of Pakistani Muslims support the death penalty for Muslims who leave their religion.
Jesus died on the cross to save His enemies, while millions of Muslims want a person put to death just for leaving Islam. The contrast could not be any larger. The fruit of Islam is deadly for "infidels," especially once Muslims are in control of a nation. But how many liberals see through the fog of the liberal bias toward Islam and against Christianity?
Does liberalism produce many liberals who "walk the talk," or is this ideology simply a means for most liberals to feel good about themselves, while remaining silent about the way certain groups are singled out for discrimination? Shouldn't liberals, by their own definition, be the loudest voices speaking out for the welfare of Muslim women, former homosexuals, and persecuted Christians and Jews?
What is it again that liberalism is supposed to stand for? Women's rights? Civil rights? Freedom of religion? Freedom of the press?
How about freedom for former homosexuals to share their testimony? Or is that sort of "freedom" forbidden by the doctrine of liberalism? Are former homosexuals taboo simply because they are thrilled to finally live a life without same-sex desires dominating their existence? It's one thing to protect the rights of the homosexual, but what about the person who has transitioned out of homosexuality?
Does liberalism protect the rights not only of Muslim men, but also the rights of Bill Maher to share his honest observations? How many liberal voices are expressing the concerns Bill Maher is articulating on behalf of those who suffer under the oppression of Muslim dominance?
How many liberals other than Kirsten Powers are speaking out on behalf of persecuted Christians around the world? Shouldn't there be hundreds, if not thousands of these voices in the liberal media? That is, if they are truly liberal. Or has "liberalism" been defined incorrectly, and then sold to idealists at a highly exaggerated price?
Bill Maher has demonstrated a willingness to take that risk for the sake of justice and equality. Maher is simply allowing his worldview to infuse much of his thinking, including the way he thinks and speaks about Islam. He is not only consistent in his liberal ideology, but he is willing to hold the feet of his fellow liberals to the fire.
Maher's lack of support from other liberals on this issue is stunning. You would think the devil himself was being asked to speak at UC Berkeley in December. Instead, it's just little old Bill Maher. A throng of liberals on campus are trying to prevent Maher from speaking.
Come to think of it, I wonder if those young liberals would raise this much of a stink if it actually was the devil himself who had been invited to speak on their campus, rather than Bill Maher. Hmm. Now there's a provocative thought.
Hey, no one ever said gut check time is easy. But it's necessary for the sanity and integrity of the ideologues in question.
All of these developments should be more than enough to shake any die-hard liberal to the core. And here's the question that won't go away: "Is contemporary liberalism discriminatory in its application of basic human rights?"
Imagine the irony if the quintessential advocates for tolerance don't really want to see it put into practice after all.
Time will tell. And so will liberal journalists, movie stars, athletes, etc. Every liberal who has a voice in the public square will be given multiple opportunities to prove whether or not liberalism really concerns itself with the rights of Muslim women, former homosexuals, and persecuted Christians and Jews.
So far, Bill Maher and Kirsten Powers are two unusually brave and lonely voices among thousands of liberal flag-wavers.
So are Bill and Kirsten the true liberals, or is contemporary liberalism something other than what it purports to be? Stay tuned. The media will provide the answer to that question, whether they realize it or not.
Dan Delzell is the pastor of Wellspring Lutheran Church in Papillion, Neb. He is a regular contributor to The Christian Post.