Why This Christian Parent Refuses to Give Teen Son a Smartphone: It Traps Kids
Most of his seventh grade classmates have a smartphone and unrestricted access to social media. But when he asked his parents for a phone with an Instagram account, they said "no." And it's not because of fear that he would access "bad stuff on the Internet."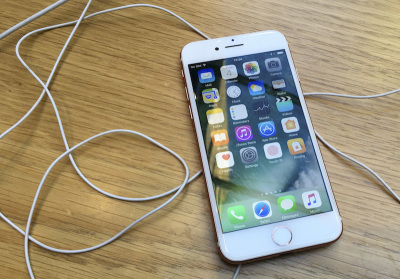 "[T]he real reason why our son doesn't have a phone is because we think his middle-school years will be better spent without one. The answer I've given, over and over again, is this: I want you to be free from middle school drama when you're at home," said Trevin Wax, Bible and Reference publisher at LifeWay Christian Resources, in a recent Gospel Coalition blog post.
Wax and his wife believe that having a cell phone, at the age of 12, "is a step down into slavery."
"It traps kids, just like it can trap adults, into the social game of likes and comments and never-ending comparisons," Wax, author of This Is Our Time: Everyday Myths in Light of the Gospel, wrote.
Yes, there's bad stuff on the Internet and sexting has become widespread among teens. But beyond the content, Wax is most concerned about the type of mindset that is instilled when owning a cell phone.
"The smartphone has apps tailored around one's own desires, so that the phone says, all day every day, 'The world revolves around you,'" he pointed out.
That is a big deal, Wax stressed.
Cell phones and social media perpetuate what he calls "double thirst." You drink something to quench your thirst but that "'something' has an ingredient that creates in you a greater thirstiness."
"When you go to the phone, believing the myth that it can quench your thirst for knowledge, you're inundated with information that makes you feel insignificant in the bigger scheme of things," he wrote. "That's when the second longing kicks in, the desire to be known. Now you go to your phone in order to put yourself out there, to post selfies and comments because being present online helps you fight the feeling that you are insignificant.
"Then, there's a deeper aspect to all this. We recreate ourselves online because we worry that if we were truly known, we would not be loved."
According to a 2016 eMarketer report, about three-quarters of 12- to 17-year-olds have a smartphone. Separate research conducted for Common Sense Media last year found that half of teens, aged 12 to 18, feel they are addicted to their mobile devices.
Wax is well aware that his son is in the minority when it comes to cell phone ownership and usage in his classroom. But he's confident that he and his wife are making the right decision.
To allow his son some social media access, he opened an Instagram account on his wife's phone for his son to be able to post occasional updates under their supervision and to see his friends' updates.