Why Wasn't Jesus Beheaded?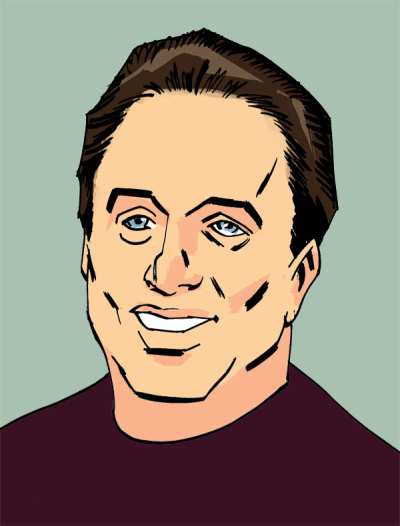 The brutal crucifixion of Christ lasted for six grueling hours, and the intense pain Jesus endured is beyond our comprehension. So why did the Father allow His Son to be killed by crucifixion, rather than the way John the Baptist was executed?
The forerunner of Christ had a quick death. King Herod "sent an executioner with orders to bring John's head. The man went, beheaded John in the prison, and brought back the head on a platter." (Mark 6:27,28) A quick execution is obviously a far different experience than being tortured on a cross for hours.
God could have chosen beheading for His Son rather than crucifixion. Instead, Jesus suffered the agony of the cross. So why was Jesus given such unimaginable suffering?
We can only speculate as to all of God's reasons for having His Son die in such a horrific manner.
First and foremost, the crucifixion of Christ fulfilled biblical prophecies concerning the coming Messiah. In fact, the prophet Isaiah foretold this event 700 years before it took place.
"Surely He took up our infirmities and carried our sorrows, yet we considered Him stricken by God, smitten by Him and afflicted. But He was pierced for our transgressions, He was crushed for our iniquities; the punishment that brought us peace was upon Him." (Isaiah 53:4,5)
Secondly, Jesus walked on earth at a time when crucifixion was common, as the Romans chose to carry out this gruesome form of capital punishment in first century Israel. And the clear teaching of Scripture is that Jesus bore the punishment for sin that we deserve to pay ourselves.
The holiness and justice of God require sinners to either pay for their sins, or have a perfect substitute punished in their place. The love of God moved the Creator of the universe to bear the punishment we deserve to receive.
"For God so loved the world that He gave His one and only Son, that whoever believes in Him shall not perish but have eternal life. For God did not send His Son into the world to condemn the world, but to save the world through Him." (John 3:16,17)
But why crucifixion rather than beheading? A fast execution, while not as grisly and excruciating, would have nevertheless paid for our sins. And if the sinless Son of God had been put to death quickly, the Lord would still have risen from the dead in His glorified body.
Instead, God chose a path of prolonged misery and bloodshed. The plan was always for Jesus to go to the cross.
A third reason for crucifixion rather than beheading is to show that God doesn't take sin lightly. And anyone who finds himself struggling to accept the biblical teaching of hell would be wise to spend more time contemplating the cross of Christ. The cross speaks of both heaven and hell. One of the thieves on a cross next to Jesus was promised paradise when he placed his faith in the Savior, (Luke 23:40-43) while Christ by His suffering and death was opening the door for sinners to escape eternal torment in hell.
Jesus often spoke about heaven and hell as real places where people will indeed spend eternity.
You could state it this way: The eternal God suffered temporary hell on the cross, in order to redeem mortal man from suffering eternally in hell, and to grant eternal perfection in paradise to all who accept the Son of God as Savior.
In addition, no one can rightly say that Jesus doesn't understand what people go through in life when they experience suffering. As the author of Hebrews put it, "We do not have a high priest who is unable to sympathize with our weaknesses, but we have one who has been tempted in every way, just as we are - yet was without sin." (Heb. 4:15)
The crucifixion of Christ speaks volumes about sin, grace, punishment, redemption, heaven, hell, and the Lord's ability to relate to those who suffer today in our fallen world.
While Jesus could have been beheaded, that is not the way God chose for it to play out. As Isaiah foretold, "He was despised and rejected by men, a man of sorrows, and familiar with suffering. Like one from whom men hide their faces He was despised, and we esteemed Him not." (Isaiah 53:3)
With that in mind, what will you do in response to Christ's sacrifice on the cross? Will you repent and believe the good news, or will you reject the message of salvation and live your life as though Jesus didn't die for your sins?
At a minimum, I think you will agree with this statement: The Bible describes a beautiful place of everlasting peace for believers in heaven, and a dreadful place of eternal agony for unbelievers in hell.
So how long will you wait until you take the words of Christ seriously? And is it worth the risk to go another hour without bowing your knee and surrendering your heart to the King of Kings and Lord of Lords?
There are no atheists in hell, and there are no regrets in heaven. By the time a person reaches their eternal home, all misgivings about God and eternity are pushed aside in the face of either intense joy or unrelenting pain. There is no middle ground in eternity, but there was a middle cross where the Lord of glory suffered and died for sinners who needed a Savior.
The critical event necessary for our eternal salvation took place 2000 years ago on a hill just outside Jerusalem. Imagine that? The King of Kings suffered, died, and rose again in order to win freedom, peace, and everlasting comfort for everyone who repents of their sin and receives Jesus as their Lord and Savior. (Acts 2:38; John 1:12)
As you reflect upon the intense agony Christ endured on the cross, are you ready to follow the Messiah and believe that Jesus is your Savior from sin, death, and hell?
Isaiah prophesied: "He was oppressed and afflicted, yet He did not open His mouth; He was led like a lamb to the slaughter, and as a sheep before her shearers is silent, so He did not open His mouth." (Isaiah 53:7)
When John the Baptist saw Jesus approaching, he said, "Look, the Lamb of God, who takes away the sin of the world!" (John 1:29)
A well-known hymn written by Charlotte Elliott in 1835 describes the path one takes when coming to Jesus, and perhaps this declaration of faith will become your own:
"Just as I am, without one plea,
But that Thy blood was shed for me,
And that Thou bidd'st me come to Thee,
O Lamb of God, I come, I come."
Dan Delzell is the pastor of
Wellspring Church
in Papillion, Neb. He is a regular contributor to The Christian Post.