'Why Would God Take Him From Me?' Asks Pregnant Teen After High School Boyfriend Dies in Horrific Crash
'Why Would God Take Him From Me?' Asks Pregnant Teen After High School Boyfriend Dies in Horrific Crash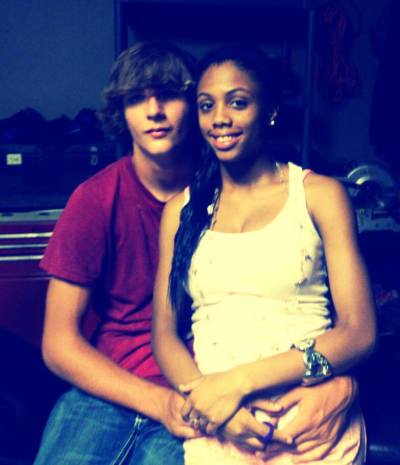 A 17-year-old high school football player left a huge hole in the small town of Hazen, Ark., when he died in a tragic crash after school last Tuesday leaving behind his pregnant 16-year-old girlfriend who has been asking why God took him from her.
Flags in the community with fewer than 1,500 people flew at half-staff last week as Hazen mourned the death of 17-year-old Josh Tripp.
According to an ABC 7 report, Tripp was on his way from Hazen High School where he had taken his senior pictures just hours earlier when his ATV crashed head on with a truck. Tripp got pinned under the truck and the wreck later exploded.
On Friday his pregnant girlfriend, Sundraleana Anderson, 16, who he was dating for nearly two years mourned in a Facebook post that she was "sick of crying."
"Thanks every one for coming by all y'all prayers gave me so much strength believe me and of course asking josh this morning to stop me from crying because I'm sick of crying and help me be happy again and just hold on to the memories that we had and it really helped I didn't cry only when I was alone after that I love You baby R.I.P Joshua Clayton Tripp I miss you babe," she wrote.
Anderson's mother, Sundae Hood, told ABC 7 that she is trying to help her daughter come to terms with the help of her unborn child's father who "loved her with all his heart."
"She said, 'Why would God take him from me.' I said Sundraleana, this is all his choice. Whatever is God's decision, we have to live with that. I said he knew it was going to happen. He knew what his plan was for Josh and he knew what his plan was for you so he left a piece of him with you," said Hood.
She explained that when her daughter told her she was pregnant six months ago she was upset, but Josh's reaction to the pregnancy changed things for her.
"At first it hurt me, but then I saw the way he handled it. He got a job and he took care of everything," said Hood.
"He loved her with all his heart and he showed it."
Exclusive Op-eds from the Presidential Campaigns
Josh reportedly skipped playing football for his senior year and his friends said he talked a lot about his unborn son, who he helped name Jordan Elijah Tripp.
They said the teen couple had it figured out and had planned to go to college while the grandparents helped them out with the baby.