Widow of Late Detroit World Outreach Pastor Presents Proof She Is Rightful Leader of Megachurch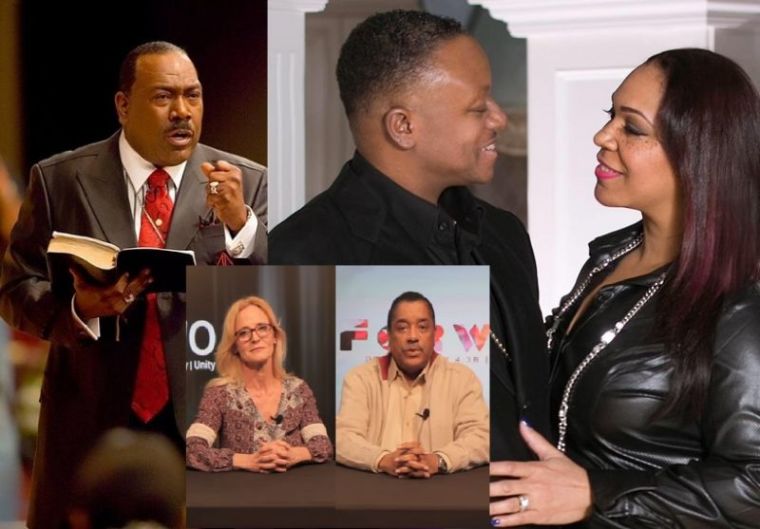 Pastor Charisse Gibert, widow of the late leader of the Detroit World Outreach megachurch in Michigan, Benjamin Gibert, continues to stake her claim as the rightful leader of the church as a powerful faction of the congregation's controversial elder board seeks to squash that claim in court.
DWO elders Pastor Gael Wallace and Marvin Wilder recently charged in a video statement that their late pastor did not want his wife to succeed him at the helm of the church.
"It's documented and Bishop Ben made it very clear in writing that Dr. Charisse was not the assistant pastor. Her role was defined as assistant TO the pastor, directed by him alone. He explained that she was not bishop when Bishop Ben was away. This is in a written document from him," Wallace said.
Charisse Gibert did not respond to an earlier request for comment on the dispute, but in a statement she released to church members on March 19 she explained that as the first vice president on the board of DWO, the church bylaws which were reviewed by legal counsel, state that she automatically becomes the leader of the church in the absence of her husband, who died late February.
She said she was advised by Bishop I.V. Hilliard, senior pastor of New Light Christian Center Church in Houston, Texas, and presiding prelate of the Association of Independent Ministries, his general counsel, Pastor Tommy Barnett, Alex Parrish of Honigman Miller Schwartz and Cohn.
"After a careful review of the DWO bylaws and supportive documents, it was established that Bishop Ben exercised his Spiritual authority, as validated in Scripture to select his successor pursuant to the provisions of the DWO bylaws, thus establishing his succession plan," she said.
Gibert said Parrish reviewed the church's bylaws and provided an opinion "to ensure the transition process would be done decently and in order." The Christian Post reached out the Parrish's office on Thursday but he was not immediately available to comment on the case.
"Our bylaws state that the Vice President would automatically assume the responsibility of the Senior Pastor in the event of the absence of the Senior Pastor. Bishop Ben appointed me as a Vice President of DWO and never removed me from such appointment. There was already a Vice President in place at DWO. Bishop Ben did not seek to have him removed. Instead, he allocated responsibilities between that Vice President and myself, with me being the 'first Vice President' with the authority to exercise the Senior Pastor's powers in the event of his vacancy," Gibert said in her statement.
"Upon my husband's passing, I immediately began to prayerfully seek the Lord for wisdom to assume this role and to overcome whatever obstacles, hindrances, or disruptions that would interfere with the smooth transition of leadership."
"Upon careful inspection of the current bylaws, the law firm discovered (in their legal opinion) the terms of each present Elder on the board had long since expired. None of their terms had been extended either by re-appointment or otherwise as should have been done each year. One of my first actions, using the powers of Senior Pastor, was to reconstitute the former board of Elders reappointing those board members who had been in place and also appointing several new members to the board of Elders whose insights are valued and will be key in helping to successfully move DWO forward in fulfillment of our exciting destiny," she said.
Gibert, who insists she was the closest person to her husband, said he had talked with her about a plan to reassign roles and responsibilities of previous board members, while also expanding the board leadership.
Acting in her new role as leader of Detroit World Outreach church, Gibert had a full board meeting on the evening of March 17, 2017.
"We held a full board meeting under the supervision of legal counsel with both old and new board members. Bishop (I.V.) Hilliard was conferenced in by phone and exhorted us spiritually on our responsibility and opened the meeting with prayer. I was formally elected as Senior Pastor of Detroit World Outreach, though some Elders abstained voting, the motion carried by a majority of those present," she explained.
Since that time, however, Gibert and DWO's elder board have been at odds over the leadership of the church and she was removed from the church a numbers of times with the help of local police which sparked a protest from some members at one point.
Two Sundays ago, Gibert was caught on video being arrested and escorted from the church building in handcuffs in the middle of worship.
A more recent video shows her being ordered from the church's green room by local police despite having documents showing that a local court had denied the board of elders application for a temporary restraining order against her.
Gibert explained in a follow-up video that she was removed by the board of elders from the green room during prayer time.
"They asked me to leave despite the fact that I had a restraining order that I had shown them that had been denied by the courts ... and they determined that they were going to ignore that and had me leave anyway. So I left. It's not about fighting. It's not about sides. It's about keeping the peace of God intact," she said.
Other videos posted on YouTube also show disgruntled church members in support of Gibert voicing their frustration with the state of affairs in their church.