Bishop I.V. Hilliard Condemns 'Appalling' Arrest of Pastor's Widow at Detroit World Outreach Church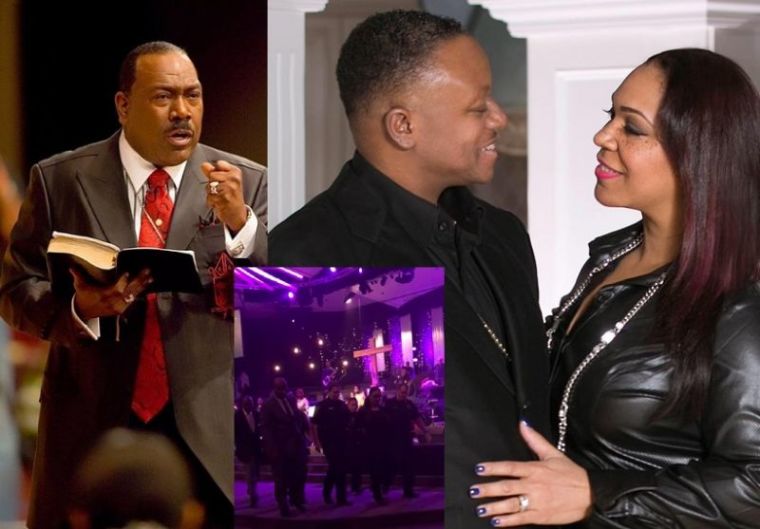 Bishop I.V. Hilliard, senior pastor of New Light Christian Center Church in Houston, Texas, and presiding prelate of the Association of Independent Ministries, has condemned the "appalling" arrest of Charisse Gibert, widow of the late Pastor Benjamin Gibert at the 5,500-member Detroit World Outreach Christian Center Church on Sunday.
Charisse Gibert's arrest at the church in Redford Charter Township, Michigan, stemmed from an ongoing dispute with the congregation's board of elders over who should succeed her husband as the church's lead pastor. Her husband died of an unspecified illness in late February.
"The current dispute involving the authentication of DWO's Bylaws and the interpretation of the relevant provisions as to who is the rightful successor, is unfortunate and will probably be settled in the courts. It is equally unfortunate to see the mistreatment, hostility and ruthlessness of some of the previous board members toward Pastor Charisse and her family from the time of Bishop Ben's passing until now," Hilliard said in a recent statement in which he calls the late pastor a spiritual son.
"I was appalled at the rejoicing of the hostile board at the unprovoked arrest of Pastor Charisse during the morning praise service on Sunday, April 30. Things could have been handled differently without using such strong arm tactics. Regardless of who is right in this matter, it is extremely sad and appalling to see believers respond this way to the spouse of its late pastor who had been a member of DWO for 17 years. How any believer in Christ could rejoice at this is despicable," he continued.
Hilliard, whose church has more than 28,000 members, said after carefully reviewing DWO's bylaws through both church and outside counsel, he is "in full support of Pastor Charisse's legitimate right as successor to her late husband, Bishop Ben."
He also noted that Scripture allows for pastors to appoint their successor.
"Of course we know as believers the Scripture supports the right of the predecessor to appoint their successor. It was that way with Moses and Joshua, with Paul and Timothy and with David and Solomon. It appears that Bishop Ben's successor, Pastor Charisse, was appointed in accordance with the DWO bylaws as his successor. This matter is now before the civil courts and we trust it will be decided soon," he said.
Hilliard said as the dispute seeks a resolution in court, he plans to stand with Charisse along with members of the DWO congregation who support her. He noted that Charisse faithfully carried out the duties of leading the church during her husband's illness and she did so with "integrity."
"Bishop Ben was a very dear spiritual son of mine whose wife, Pastor Charisse, served along with him helping him to fulfill his pastoral responsibilities during the very challenging health situations he endured. Pastor Charisse prayed for members, preached and taught until he could return to the pulpit after several extensive hospital stays. It does appear that God has placed this capable, anointed woman of faith in the hearts of many of the DWO family who want her as pastor, who are faithfully supporting her and I applaud all of them," Hilliard said.
"Though my heart is deeply saddened to see the church go through this season of turmoil, I have no choice in this matter but to take a stand for what I believe is right. As a bishop in the Lord's Church and an apostolic voice in this generation, it is my constant prayer that this matter be resolved swiftly and peacefully in the name of Jesus. As the spiritual father to Pastor Charisse, I have been one of her spiritual advisors who has prayed and offered spiritual wisdom in this matter from the beginning," he explained.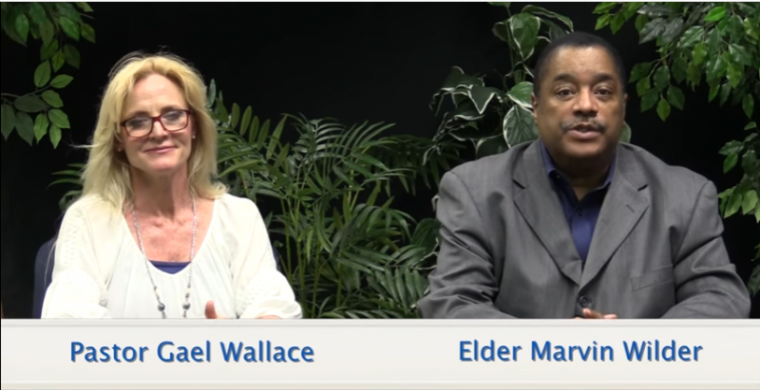 "In light of the recent hostile affairs at DWO, I'm asking all the pastors of our AIM fellowship of which I am presiding prelate, those who are friends of my ministry, those who respect my integrity and long standing commitment to righteousness, to prayerfully support Pastor Charisse during this season. It is my plan to come to the city of Detroit real soon to attend the newly established DWO Saturday worship service to openly show my support," he added.
The board of elders at the DWO did not respond to requests for comment from The Christian Post about the dispute. They did note in an earlier statement, however, that they will determine who the church's next leader will be as their late pastor died without an express written succession plan.
Pastor Charisse acknowledged a request from CP for comment early Tuesday morning and a response to further questions is still pending.
Dramatic video of her arrest, which she also shared with her followers, shows multiple officers walking into the 8 a.m. worship service at DWO on Sunday. It's unclear from the video whether there was some effort from church members to prevent her arrest during the worship service, but officers appeared to have a discussion with members of the church as Gibert lifted her hands in worship. She then walks toward the pulpit at the church as praise singers kept ministering. Police officers, however, followed after her and arrested her as the church members watched.
"If you weren't at 8 o'clock service, I have to let you know that at 8 o'clock service, I was arrested for worshiping the Lord in the house of the Lord, where bishop and I have been members for 17 years and pastored for 12 together. So, I want you to know that I am OK. They did arrest me, they did process me. I am in a safe place. And I want to let you know that no weapon formed against me or us will prosper," Pastor Charisse noted in a message to her followers on Facebook Sunday morning.