Wife Passes 2 Months After Megachurch Preacher Frank Summerfield Dies From Unspecified Illness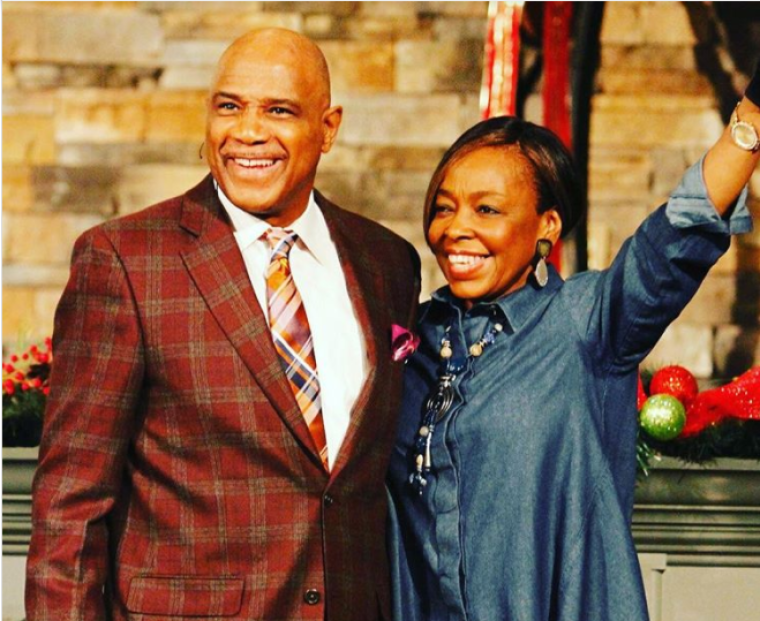 Two months after Bishop Frank Summerfield, founder of Word of God Fellowship Church and Academy in Raleigh, North Carolina, died at age 67 from an unspecified illness on July 2, his wife JoeNell has also died. She was 61.
"It is with great sadness that the Word of God Fellowship Church Ministries announces the passing of Overseer JoeNell Summerfield, Co-Founder and Co-Pastor of Word of God Fellowship Church, Academy, and Daycare in Raleigh, NC," the church announced in a brief statement to The Christian Post Thursday.
The church said she passed on the night of September 9 but did not say what caused her death.
In late January, months before the death of her husband in July, popular megachurch pastor Bishop T.D. Jakes called on his nearly 2 million followers on Instagram to pray for JoeNell Summerfield as she was "in desperate need of healing."
"First Lady Summerfield, wife of Bishop Frank Summerfield is in desperate need of healing. I just left her bedside in Raleigh agreeing with the family in prayer. Please join me in interceding for her! She really needs a touch from God. You don't need to call or go by...... just send urgent prayer! Thank you!" Jakes said at the time.
Travis Fowles, a spokesman for Word of God Fellowship, told The News & Observer that Jakes will preside over JoeNell Summerfield's funeral.
The official "homegoing celebration" for the late preacher's wife will take place on Monday, Sept. 18 at Word of God Fellowship Church located at 3000 Rock Quarry Road in Raleigh. A wake will take place from 10 to 11 a.m. while a memorial service will take place from 11 a.m. to 2 p.m. A special worship service will also take place at the church on Sunday Sept. 17.
"She was loving, caring, virtuous, direct and nurturing. She had a heart for people," Fowles told The News & Observer of JoeNell Summerfield. "She was supportive of her husband and the vision that God had given him."
Word of God Fellowship Church is described as a "nondenominational, multi-racial, and multi-cultural" congregation that does not put limits on God.
The church describes its late overseer as a "true woman of God" who was an asset to the church and her family.
"A faithful and submitted wife. A devoted and compassionate mother. An exceptional mentor. A true woman of God with Extraordinary Wisdom, Energy, and Vibrancy! These are just a few of many words that come to mind when one speaks of Pastor JoeNell Summerfield of Word of God Fellowship Church in Raleigh, North Carolina," the church explained.
"She balances the role of wife, Comptroller of all ministry and business entities, Co-CEO and Co-Founder of Word of God Christian Academy, and Co-Pastor of Word of God Fellowship Church with grace and style daily and the God-empowered life she lives directly reflects the powerful Rhema word she delivers each and every time."
JoeNell Summerfield also co-authored books such as How to Make Your Marriage Produce Fruit, Why Relationships and Families Fail, and Singles, Prepare Before You Say I Do.
She raised four children with her husband and all of them are in ministry. Frank Summerfield Jr. is an elder and minister of music. Mitchell Summerfield is an elder and the COO of the church. Elder Valisha S. Fowles is human resources and payroll director, while Joshua Summerfield is the church's youth minister.