Will Liberal Professors Wake Up to the Dangers of Their Anti-Conservative Hostility?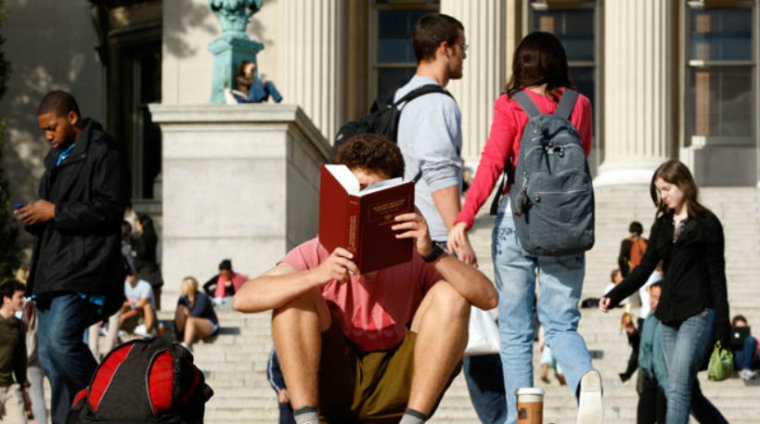 A growing chorus of social scientists are raising concerns about the anti-conservative and anti-Christian hostilities within their ranks.
Social psychology suffers from liberal confirmation bias and groupthink that leads to diminished and false research findings, argues a new report by six academic psychologists, José L. Duarte, Arizona State University; Jarret T. Crawford, The College of New Jersey; Charlotta Stern, Stockholm University; Jonathan Haidt, New York University—Stern School of Business; Lee Jussim, Rutgers University; and Philip E. Tetlock, University of Pennsylvania.
The report, "Political Diversity Will Improve Social Psychological Science," will be published in an upcoming issue of Behavioral and Brain Sciences. An early copy has been posted online here.
Confirmation bias is the tendency to seek information that confirms ones biases while avoiding or ignoring information that challenges ones biases. Groupthink is when majorities in a group enforce conformity to an extent that dissenting views are not heard.
The report's authors are not conservative or Republican. They describe themselves as "one liberal, one centrist, two libertarians, one whose politics defy a simple left/right categorization, and one neo-positivist contrarian who favors a don't-ask-don't-tell policy in which scholarship should be judged on its merits."
There are three ways that the lack of conservatives leads to research blind spots, the report argues.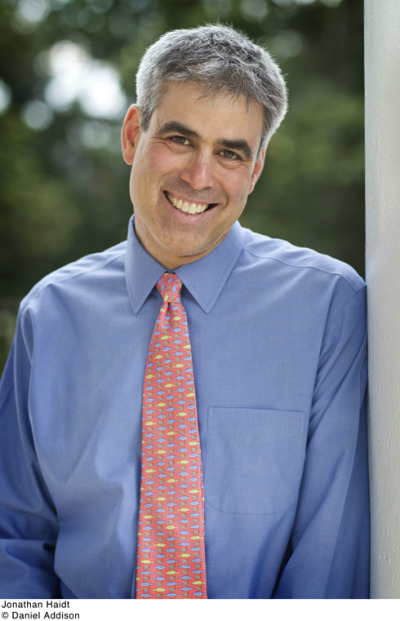 First, liberal values and assumptions are assumed to be "truth" and anything deviating from those assumptions are considered error.
In one example mentioned, the authors of a study looking at environmentalism attitudes presented liberal views as the truth and conservative views as "denial" of the truth. The questions on the survey instruments did not present any actual facts, because they used imprecise language, like "soon," "major," "crisis," "plenty," "constraints of nature," and "balance in nature." Some of the items were even predictions about the future which, the authors point out, can never be a fact.
Since the study did not ask about environmental realities, but vague liberal environmentalist notions, it was incapable of measuring a "denial" of environmental realities, the report argued.
Second, with so few conservatives, social psychologists focus on topics of concern to liberals while some areas of research will be left untouched. Some professors may even avoid asking certain research questions for fear of being ostracized.
For instance, until recently there has been little research on stereotypes "because stereotypes have been, in effect, stereotyped as inherently nasty and inaccurate." But when one of the few conservative psychologists began doing research on stereotypes it led to "the correction of one of social psychology's most longstanding errors."
Additionally, social psychologists used to believed that only conservatives were prejudiced because they only studied the prejudices typically held by conservatives, whereas they avoided studying prejudices that liberals commonly hold, such as toward Christians, the report noted. More recent research has led to the important finding that prejudice is "potent on both the left and the right." This finding came about because of the research of a non-liberal (a libertarian) in the field.
Third, the anti-conservative bias of social psychologists leads them to mischaracterize the traits and attributes of conservatives. The authors mentioned several studies that purported to show that liberals are better than conservatives, or that conservatism was the result of some type of deficiency. Worse still, liberal media sources reported on these findings as objective scientific research.
One line of research, for instance, showed that conservatives were more likely to be hypocritical than liberals by only measuring items that conservatives were more likely to be hypocritical about. The study's flaws were revealed when additional research demonstrated that liberals can be just as hypocritical as conservatives.
"If empirical results consistently portray conservatives negatively and liberals positively, this may signal a problem of political bias," the report stated.
There is no way to totally get rid of confirmation bias, but it can be reduced with more ideological diversity, the report argues. In the peer review process, for instance, reviewers will "work extra hard to find flaws" if a study's conclusions challenge their beliefs.
While the authors acknowledge that the lack of conservatives in psychology departments is partly due to conservatives lack of interest in majoring in psychology, they present strong evidence that it is also due to discrimination and hostility toward conservatives and even other non-liberals, such as moderates and libertarians.
The authors mentioned communications they received from "closet conservatives" afraid to share their political views with their colleagues and open conservatives who were being harassed for their views.
They also discussed a 2012 study that found conservatives face a hostile environment in psychology departments. In that study, 82 percent of psychology professors admitted they would be prejudiced against a conservative job candidate. While discrimination is often "unconscious or unintentional," the authors note, in this case the professors "were willing to _explicitly state" their prejudices. (Emphasis in original.) (You can read a CP interview with the authors of that study here.)
The discrimination reinforces the self-selection mechanism, the authors note, as conservatives will leave, or avoid joining, programs where they are not welcome.
While the author's focus on psychology, and the subdisciplines of social psychology and personality psychology, in particular, some of the arguments and evidence they present applies to other social science and humanities departments. Most notably, sociology is mentioned several times in the article.
The authors cite, for instance, Notre Dame sociologist Christian Smith's critique of his own discipline when he argued that sociologists view their work through the lens of a "liberal progress narrative." Research questions that do not fit that narrative are left unstudied, and results that do not fit the narrative are ignored or brushed off.