Will Opioid Epidemic Get Worse Under Trump?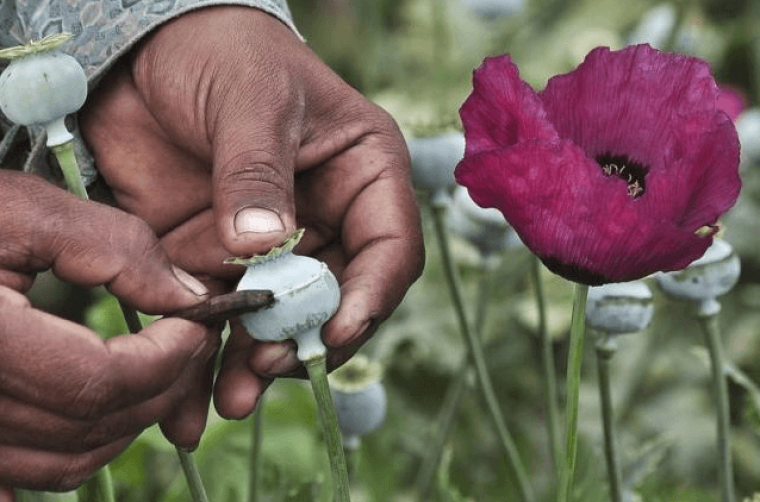 America's opioid crisis has come to the fore of national politics, with talk of skyrocketing addiction rates, deaths by overdoses, and "carnage," as some wonder if the drug problems can be solved under President Donald Trump. 
Some of the speculation surrounding this centers on the president's choice of Dr. Scott Gottlieb to lead the Food and Drug Administration. His disclosure forms show that since the beginning of 2016 he has received approximately $45,000 in speaking fees from the opioid manufacturers and distributors, according to The Intercept on Tuesday.
Prosecutors charged Mallinckrodt Pharmaceuticals — which paid Gottlieb $22,500 for a speech in England last fall — with ignoring warning signs and yet still supplying "as many as 500 million suspicious orders in Florida for its oxycodone product between 2008 and 2012." The firm agreed to a $35 million "tentative settlement" earlier this week while admitting no wrongdoing.
American Conservative senior editor Rod Dreher, author of The Benedict Option, was disgusted, calling the appointment of Gottlieb "revolting" on Twitter and saying that it amounts to the president "selling out the interests of people who believe in him most."
A cursory review of the statistics related to deaths due to drug overdoses in the past few years is indeed staggering.
As noted by the Weekly Standard's senior editor, Christopher Caldwell, in the April edition of First Things, nearly 52,000 "died of overdoses in 2015 — about four times as many as died from gun homicides and half again as many as died in car accidents."
In the lengthy article, titled "American Carnage: The New Landscape of Opioid Addiction," Caldwell mentions an epidemiologist from Brown University who estimates that two percent of the population of the state of Rhode Island is an opioid addict.
On an even smaller but still profound level, towns with just a few thousand people, like Salisbury, Massachusetts, lost 15 young people to drug overdoses in the past two years; Salisbury only lost one young person during the Vietnam war, Caldwell noted. Thus, "the opium crisis is the worst thing that has ever happened to it," he said. 
Equally astonished was Damon Linker, once a conservative Catholic and now a liberal writer for The Week. And perhaps most alarmingly, he noted, more than one third of all Americans are prescribed painkillers every year. Linker offers that while economic explanations from political conservatives, liberals, and even Trump populism may have some merit as to why the drug crisis is so bad, the real sources of the problem, he said, "you might even call them spiritual."
"Our national creed frees us to pursue happiness as we wish," Linker wrote on Wednesday.
"But who among us really knows how to be happy — especially in an age of declining religious observance and the weakening of other communal institutions? If happiness requires a pursuit of purposes, of setting and realizing a set of rewarding goals, then what could be happier than a life devoted to scoring the next pill and enjoying the flood of pleasure and release that follows from taking it, one after another after another?"
For those who become ensnared in addiction, Linker mused, they are possibly of the mindset that a "purposeful release from personal pain and the [temporary but repeatable] achievement of joy, elation, and completion" is perhaps better than "a life of painful and pointless sobriety."
Yet others have even argued that the Obamacare law is to blame for the opioid epidemic.
TIME noted nearly one year ago that as part of an initiative intended to reward quality care, the Centers for Medicare and Medicaid Services (CMS) allocated "some $1.5 billion in Medicare payments to hospitals based on criteria that include patient-­satisfaction surveys."
The surveys included questions like: "During this hospital stay, how often did the hospital staff do everything they could to help you with your pain?" and "How often was your pain well controlled?" thereby tying pain management with quality of care, a move some doctors have considered dangerous.
Dr. Nick Sawyer, a health-­policy fellow at the UC-Davis department of emergency medicine, said that such an approach makes it "hard to make [patients] happy without a narcotic."
"This policy is leading to ongoing opioid abuse," he said.
Yet, as The Christian Post reported in December, fighting the opioid crisis is one of the few areas national Republicans and Democrats are managing to find some common ground.
In July 2016, President Barack Obama "signed into law The Comprehensive Addiction and Recovery Act, a bill sponsored by Ohio Senator Rob Portman, a Republican, which passed in the Senate with a large bi-partisan vote of 92-2."
"While the President criticized Republicans for blocking Democratic efforts to include provisions to fund treatment programs in the bill, he acknowledged the legislation contained 'modest steps' to fight the scourge."