Will Smith Reveals How Devout Christian Grandmother Forever Impacted His Career
Will Smith Reveals How Devout Christian Grandmother Forever Impacted His Career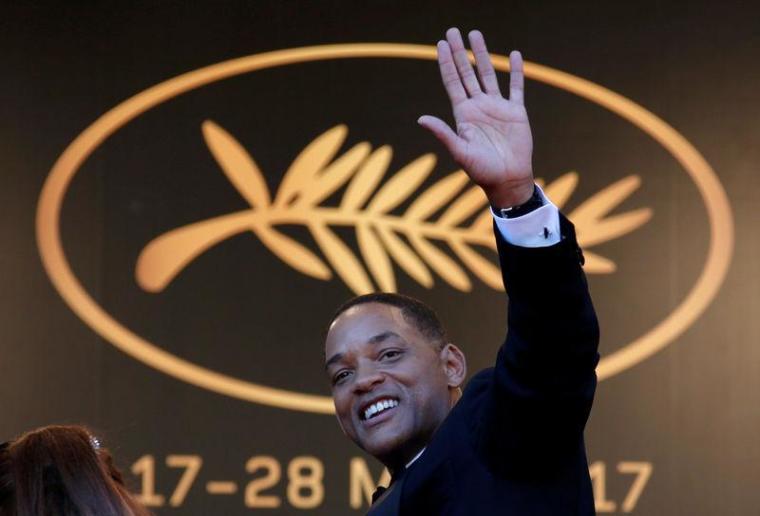 At age 12, movie star Will Smith learned a lesson from his devout Christian grandmother that he says had the biggest impact on his career.
Smith, the 49-year-old actor who is gearing up to play the genie in the live action big screen adaptation of "Aladdin" next year, took to Instagram on Sunday to reflect on his grandmother, Gigi. The actor posted a photograph of her holding him as a baby while revealing a story about how she convinced him to stop using profanity as a budding pre-teenage rapper.
"She found my rap book and she never said anything to me but she wrote in the back of it 'Dear Willard, truly intelligent people do not have to use words like this to express themselves,'" he recalled in a video posted to Instagram Sunday. "Please show the world that you're as smart as we think you are. Love Gigi.'"
While Smith has previously shared the story in the media, his social media post revealed just how much the woman he called "Jesus' girl" impacted him with her words.
"That was probably the single most impactful event that shaped how I led and how I still lead my career," Smith said.
Adweek previously reported that Smith spoke more about his perspective on his grandmother's note that was left in his profanity-laced book of rhymes.
"She made me realize that I wasn't creating only for me. The things I created were going to have an effect on her and were going to have an effect on everyone who came into contact with my artistry. It was such a blessing," the actor said. "At 12 years old, I realized I was connected to everybody else in the process."
Smith described his grandmother as "my connection to God" in a previous interview with The Christian Post.
"She was my spiritual teacher. She was that grandmother at the church, the one having the kids doing the Easter presentations and putting on the Christmas plays, and her kids and grandkids had to be first," he said. "She was the most spiritually certain person that I had ever met in my entire life. Even to the point that when she was dying she was happy, like she was really excited about going to Heaven."