Voters in Search of Hitler, Not Churchill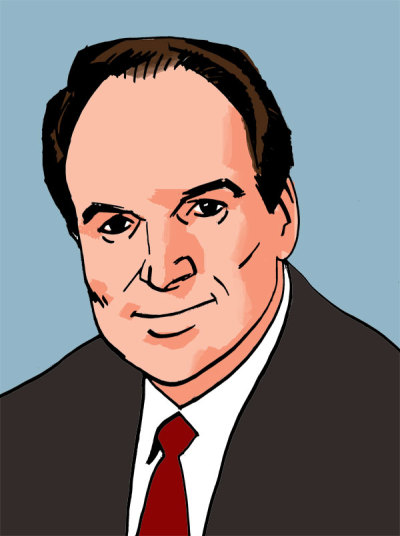 "Is there a Churchill among us today?"
Since co-authoring God and Churchill, a new book on the great British leader, I get that question everywhere I speak.
Actually, without knowing it, many people today are in search of Hitler, not Churchill, among those running for U.S. president.
Certainly I don't think anyone is seeking Hitler the tyrannical monster, but unwittingly Hitler the totalitarian nationalist. This is because circumstances now are somewhat like Germany between the First and Second World Wars. The USA is experiencing embarrassment abroad, division within, looming economic decline, and social chaos.
Many are desperate for a leader who can take us back to the glory days.
Enter Donald Trump and the other candidates who preach the gospels of a new nationalism. In one way or another they will all make America "great again," they declare.
One cringes. That is Hitler, not Churchill.
Hitler called his people to the greatness of might and dominance, but Churchill summoned his people to character and duty. In that pursuit the British in that day proved their greatness.
Somebody — it's often attributed to Alexis de Tocqueville — said that America was great because America was good. Whoever said that understood national "greatness" is a result, an outcome of character, not a cause of anything but wars and spiritual and social oppression.
"Righteousness exalts a nation, but sin is a reproach to any people," says Proverbs 14:34. "When the righteous are in authority and become great, the people rejoice; but when the wicked man rules, the people groan and sigh," according to Proverbs 29:2. God "opposes the proud but gives grace to the humble," James 4:6 tells us.
These are all issues of character.
Still we don't get the point. We keep searching for the Hitlers who will bring us a new nationalism, national greatness, hope for tomorrow — whatever.
In 2008, Barack Obama drew tens of thousands to great stadia for massive rallies and told us he would bring "Change We Can Believe In." He did that. Many came to believe in Obama's change, specifically convinced that it is destroying America's constitutional order. That is indeed change to the point of redefinition.
Back in his presidential campaign John Kerry exhorted us to "Let America Be America Again" by electing him to the White House. Years later in a speech as US secretary of state, Kerry decried those who believe in the ancient values that made the original America the America it was.
Wallace Henley, a former Birmingham News staff writer, was an aide in the Nixon White House, and congressional chief of staff. He is a teaching pastor at Second Baptist Church, Houston, Texas. He is a regular contributor to The Christian Post.