Wisconsin Can't Force Christian Photographer to Work Gay Weddings, Court Announces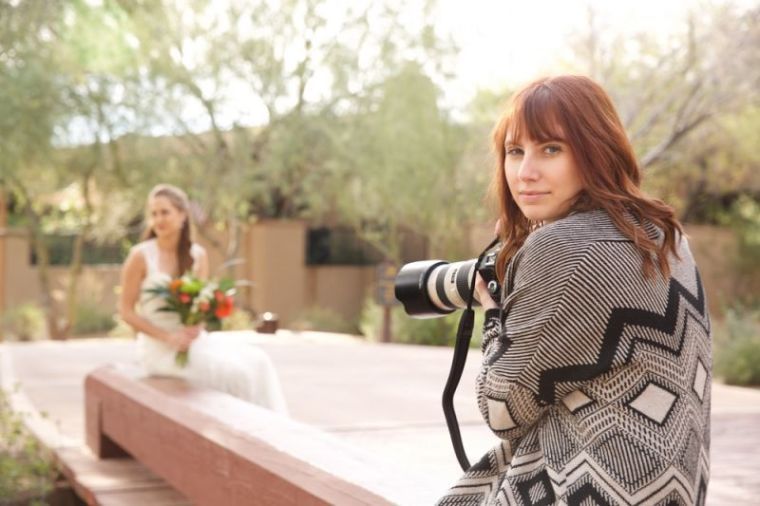 The state of Wisconsin and its capital city of Madison cannot legally force a Christian photographer to photograph same-sex weddings, a court has said.
Alliance Defending Freedom, a Christian conservative legal group defending evangelical Christian photographer Amy Lawson, announced that Dane County Circuit Court vowed in a hearing Tuesday to issue an order declaring that Lawson is exempt from city and state laws that could force her to photograph same-sex weddings or face crippling punishments.
ADF explained in a press release that although the court has not yet officially issued a preliminary injunction in the case, it is expected to do so in the coming weeks.
According to the press release, the court stated that the 25-year-old Lawson, who runs her own photography business, is not subject to state and city ordinances that prevent places of public accommodation from discriminating on the basis of sexual orientation.
The court reportedly reasoned that Lawson is exempt from that law because she does not have a physical storefront and such laws would have control over her artistic freedom.
"The court's announcement has important implications for everyone in Wisconsin who values artistic freedom," ADF Senior Counsel Jonathan Scruggs said in a statement. "It means that government officials must allow creative professionals without storefronts anywhere in the city and state the freedom to make their own decisions about which ideas they will use their artistic expression to promote."
Scruggs continued by stating that the city and state have agreed with the court's finding that "such professionals cannot be punished under public accommodation laws for exercising their artistic freedom because those laws simply don't apply to them."
"No one should be threatened with punishment for having views that the government doesn't favor," Scruggs continued.
Lawson's troubles began in 2016, when she put a statement on her website explaining that she could not promote same-sex marriage through her photography and blog and that she would not serve same-sex weddings.
Like many other Christian business owners who have declared they won't participate in same-sex weddings, Lawson's decisions to post the statement on her website caused some backlash. One wedding client that saw her statement canceled her services because of her belief in marriage.
According to ADF, news reports about how Christians can face crippling fines for not serving same-sex weddings drove Lawson to remove the statement from her website.
ADF reports that under Madison law, it is illegal for a place of public accommodation to publish communication that explains that a person's business is "unwelcome" because of their sexual orientation. Meanwhile, the state law also prevents places of public accommodation from discriminating against someone on the basis of their sexual orientation.
As seen in other cases involving Christian wedding vendors in other states, punishment for violating state nondiscrimination laws can be very severe and financially crippling.
Considering that the state and city law made Lawson vulnerable to being sued, she took a proactive step and filed a pre-enforcement challenge to the laws. She also stopped accepting requests for weddings until a court order has been officially produced.
"Amy is happy to take photographs of anyone; she simply objects to being forced to participate in events, or promote messages or causes, that she can't support," Scruggs said in another statement. "Photography and writing are quintessential examples of protected artistic expression and free speech."