Wisconsin Church Stops Parishioners From Body Slamming Pigs for the First Time in 44 Years; Animal Rights Group Is 'Proud' of Decision to Cancel Original Pig Rassle
Wisconsin Church Stops Parishioners From Body Slamming Pigs for the First Time in 44 Years; Animal Rights Group Is 'Proud' of Decision to Cancel Original Pig Rassle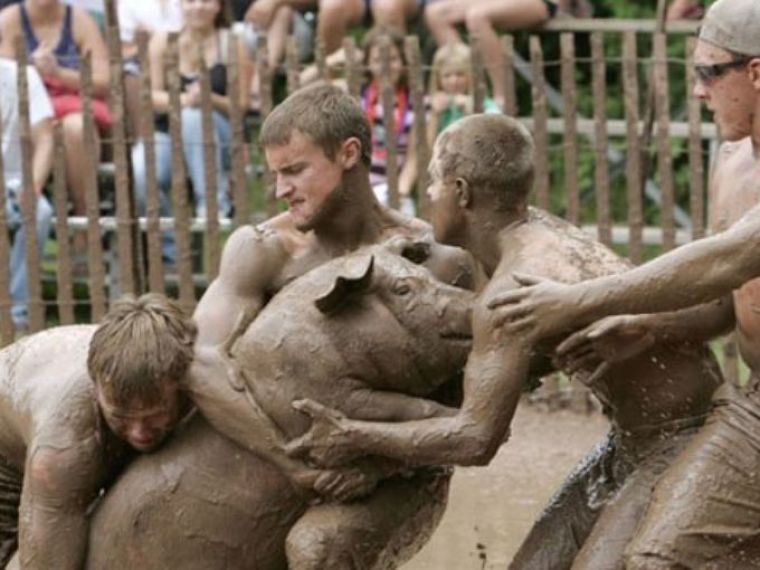 A Wisconsin Catholic church's 45th annual Original Pig Rassle fundraiser has been canceled after an animal rights group documented alleged signs of injury and abuse during the event which they claim violates the state's fighting and child endangerment laws.
St. Patrick Catholic Parish in Stephensville hosts the Original Pig Rassle every year and has now canceled it after the Wisconsin-based animal rights organization known as the Global Conservation Group ran a campaign and petition drive that garnered 81,000 signatures urging the church to host a more animal friendly event.
"We first learned about this event in the beginning of August," Jordan Turner, president of Global Conservation Group, told The Christian Post on Monday. "The cruelty investigation department launched an investigation into the pig wrestling. We found that it was a significant animal cruelty and human safety risk."
After learning about the event, the organization formed a campaign that urged the public to contact the parish and encourage its staff to host an event that was more humane.
The campaign included a website named StPatricksAbuse.com and an online petition that received more than 81,000 signatures which was strongly supported by social media, according to Turner. The efforts seemed to stick as St. Patrick's decided to replace the event with something "less controversial."
The church subsequently posted an official comment on its website to address the issue.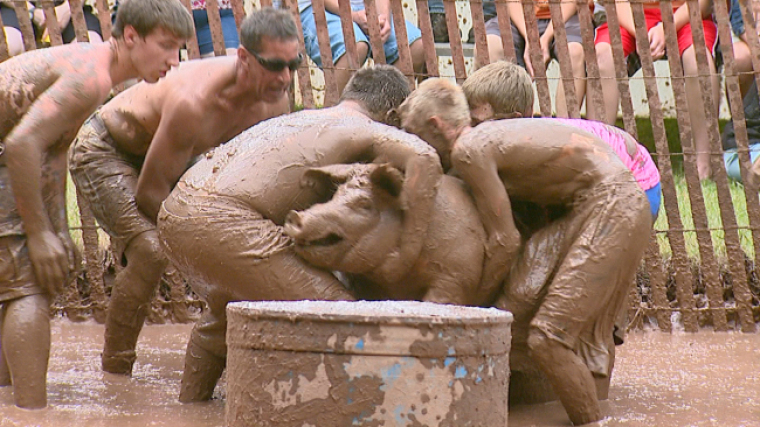 "After much prayer and many hours of discussion, we realize that what we had for 44 years in the Original Pig Rassle was memorable, legal and great family fun. We also realize that our parish and diocesan talents could be better spent in areas that are less controversial. It is with great regret that we have discontinued the Original Pig Rassle. We are, however, very excited to begin this new tradition at St. Patrick Parish."
The event will be replaced by a human and mud football tournament, according to the church's website.
The Christian Post contacted St. Patrick Parish for comment but the church's staff did not respond by press time.
An undercover video released by Turner reveals what his organization claims to violations of the states laws, some of which are felony offenses.
"Pigs were severely injured in the 2014 event. Our undercover camera showed several pigs were limping after being body slammed by the participants," he said, adding that the pigs are slaughtered after the event.
The event also posed a safety risk to those involved in the wrestling matches even though no one was confirmed to be injured at last year's event, according to Turner, who said his group offered to house the pigs in farm sanctuaries last year, but the Parish declined their offer.
Turner and the organization say they are "proud" of the church's decision to not use animals at future events.