Without women, no shift of Christianity's center to Global South (pt. 2)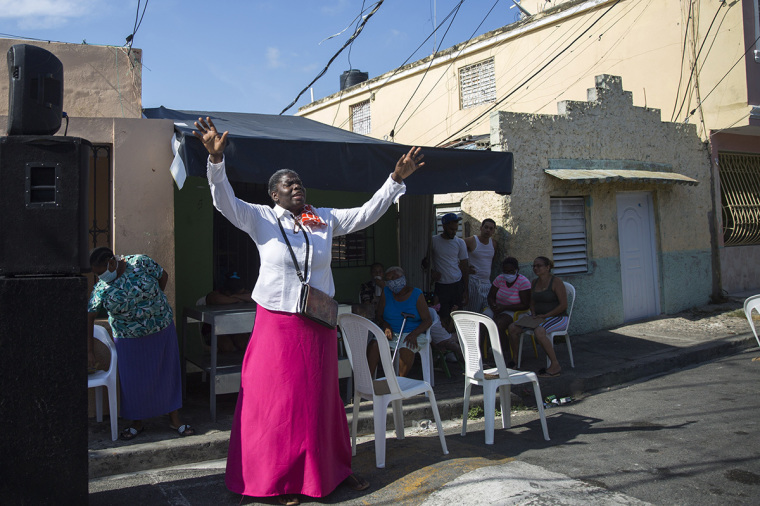 Read part 1 here.
Women make up the majority of the Christian church in every country of the world. Without women, there would have been no shift of Christianity's center of gravity to the Global South. Without women, there would not have been such explosive growth in the Chinese house church movement.
Speaking at the recent Global Consultation of the World Evangelical Alliance Mission Commission in Chiang Mai, Thailand, Gina Zurlo presented the findings of her research on the role of women in Christianity to missions leaders from around the world.
Serving as the co-director of the Center for the Study of World Christianity based in Boston, Massachusetts, Zurlo was invited to shed light on the role of women in the Global Church, and the implications for global missions.
Looking at the past 2,000 years, women have always played an outsize role in missions and the Church, but their role was often not recognized, Zurlo noted.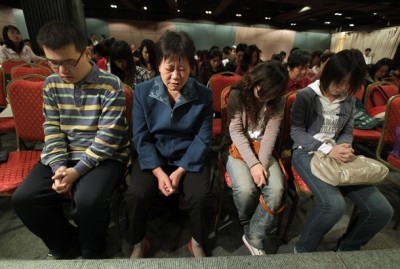 "Church history is full of nuns, martyrs, queens, pastor's wives, mothers, single and married female missionaries, teachers, nurses, indigenous evangelists, and many other women who helped Christianity grow, survive and thrive," Zurlo said. "Women are central to the faith, not marginal, although they are often treated as such."
Her research found that in many parts of Latin America, Africa and Asia, women make up the majority of church congregants in any given worship service. The ratio frequently is as high as 70%, sometimes even up to 90% women on Sunday morning.
"Global Christianity is indeed a woman's movement, not just because they make up the majority of church congregations all around the world, but they're also the most active members. And they are utterly critical for the continuation of the Christian faith into the future," Zurlo commented.
Digging further into the data, however, a starkly imbalanced picture emerged when it comes to formal leadership in the Church. As part of her research, she conducted a global survey about the roles that women are likely allowed to play and found that the single position that stood out as "majority female" was that of a Sunday school teacher.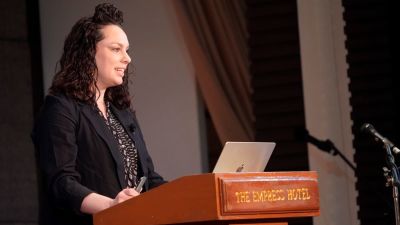 As a social scientist, Zurlo is not seeking to stir up long-standing theological debates concerning women's ministries in churches. Instead, she sought to explore what women can do in churches, be it leading worship, a small group, a youth ministry, or more than a dozen other roles.
"My entire project was not about the debate of whether women should be preachers, that is a very narrow understanding of women's equality as it relates to Christianity. The project is about challenges women face to live out their felt callings in society and ministry, and the long-standing structural obstacles in their way that many women are praying through and persevering to overcome," she commented.
She went on to say, "Wherever women have been denied formal leadership positions, they found other ways to exert influence and witness elsewhere and often more effectively, such as in mission. Women came together crossing ethnic lines, crossing religious lines, women, in general, tend to be more willing to cross boundaries than men. That's why they make such exceptional missionaries."
In a conversation following the session, WEA MC Executive Director Jay Mātenga reflected on the presentation: "The statistics themselves were brutal in the way they were presented, they were very confronting. You see the ideal on one side, what research respondents say women can do, but then the data shows the reality. There is this ideal picture of how much freedom women have in ministry, and then the restricted reality of what roles women do have. And that, quite frankly, was shocking. It was a wake-up call."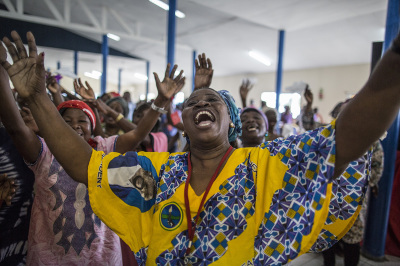 Speaking on how this research would impact missions, Mātenga said he hopes that it would lead to some rethinking. He lamented about how much resource is wasted in the Kingdom of God simply because women are not given the opportunity to fully participate as they are called and gifted, especially if that gift is to lead others or teach Scripture.
"You have to understand my heart as a missions mobilizer. I want to see as many people involved in God's mission as possible, and the barriers removed," he said.
"It is incredibly encouraging to see how women continue to find ways to participate in missions service. But how much energy is lost and how much resource is wasted by women struggling to find ways to serve the way God has called them and gifted them? Ultimately, my hope is to see the whole of God's people engaging in the whole of God's mission in ways that the Holy Spirit leads and gifts, without people having to fight hindrances," Mātenga commented.
Some indications of change are emerging as this year's WEA MC Global Consultation itself included a higher percentage of women than in any previous year, both as participants and speakers. And the trend is becoming more evident in a range of ministries and events in different parts of the world as women gain more opportunities to contribute than in decades or centuries past.
Josephine Disla, a woman leader in her 30s and one of the youngest participants, expressed her appreciation for the warm atmosphere at the event saying, "I felt very welcomed, and I felt very honored to be there among so many people who have dedicated their lives to God and served in mission for many years. I didn't feel too young or less respected because I'm a woman but felt that I was treated equally."
Commenting on what spoke to her most from Zurlo's presentation, Disla, from the Dominican Republic and now heading up Apostolos Missions International, an interdenominational mission fellowship, recalled a quote from the South Pacific that was featured toward the end of Zurlo's session, which read: "The goal is not reverse discrimination, women dominating men, but a new Heaven and a new Earth taking hold, with no one being dominated or subordinated, each participating according to their gifts in genuine mutuality."
"I was reflecting on what it means when people speak about gender equality, and the reason why this quote resonated with me is that I believe it captures the issue well. God created me as a woman, I could never be a man. And I believe, as women, we're not looking for a way where women are dominating men or where women are like men. But what we want is to have the opportunity to participate fully according to the gifts and calling that we have been given by God," Disla said.
Referring to "Our Missions Future," the theme of this year's Global Consultation, Zurlo observed that the trend today does point to far more women in leadership positions. Yet, change at times comes slowly and she hopes today's leaders would recognize the importance of women participating in church and mission and help accelerate the removal of unnecessary barriers.
"Our missions future is female. More specifically, our missions future is women of the Global South," she said and challenged participants: "Listen to them, empower them, heed their wisdom, the future of the world Church and the future of missions depends on it."