Woman dies from septic abortion after getting DIY pills from Planned Parenthood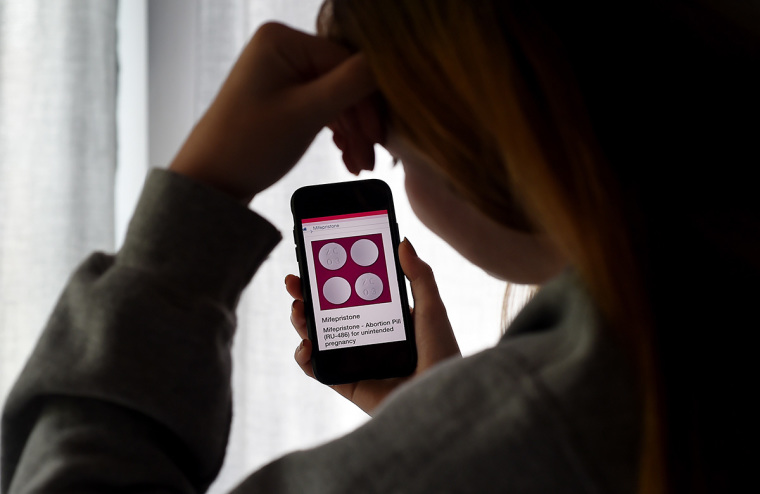 The family of a Nevada woman who died after purchasing DIY abortion drugs from a Planned Parenthood facility that resulted in her having a septic abortion is suing a hospital where she was seen by a doctor prior to her death, arguing that she died due to negligence by the hospital, not the abortion clinic. 
Alyona Dixon, 24, who was married and the mother of a now 1-year-old son, made an appointment at Planned Parenthood on Sept. 22, 2022, to obtain Mifepristone and Misoprostol, the two drugs used in the chemical abortion pill regimen. A few days later, the young woman died due to complications from a sepsis infection, which can be fatal.
According to the Merck Manual, "Septic abortions usually result from use of nonsterile techniques for uterine evacuation after induced or spontaneous abortion. Septic abortions are much more common after induced abortion done by untrained practitioners (or the pregnant woman herself) and without adequate surgical equipment and sterile preparation." 
As the Las Vegas Review-Journal reported, Dixon's family filed a complaint, alleging negligence on the part of Dignity Health's St. Rose Dominican Blue Diamond and one of the doctors there. 
According to the complaint, four days after Dixon obtained the abortion drugs, she started experiencing vaginal bleeding and a sharp pain in her lower abdomen. Dr. Hayden Maag, according to the complaint, did not consult an OB-GYN before discharging Dixon, nor did he conduct a pelvic exam. 
The next day, Dixon went to Desert View Regional Medical Center, where she reported suffering from abdominal pain, vomiting and diarrhea. Dixon died early the next morning before being transferred to Summerlin Hospital Medical Center. 
"Providing safe, high-quality care to our communities is our highest priority, and we would like to express our deepest sympathy to the family of Ms. Dixon for their loss. Consistent with patient privacy laws and hospital policy, we do not comment on pending lawsuits," a Dignity Health spokesperson told The Christian Post.
Katie Daniel, state policy director for the pro-life organization Susan B. Anthony Pro-Life America, called for an investigation into the woman's death. 
"Not only Alyona Dixon's family but the American people deserve answers. Any woman considering taking abortion pills must at least receive accurate medical information, not abortion lobby PR designed to maximize profits," Daniel said in a statement to The Christian Post.
"Yet Nevada's radical pro-abortion laws lack almost any protections for babies in the womb or their mothers," she continued. 
According to the pro-abortion Guttmacher Institute, Nevada's laws as of June 2022 allow abortion up to 24 weeks and beyond that in some instances. In May, Republican Gov. Joe Lombardo codified an existing executive order that prevents medical boards and commissions from disqualifying providers who perform abortions. 
In addition, state agencies are barred from helping with out-of-state investigations that could result in women facing prosecution for traveling to Nevada for an abortion.
The pro-life state policy director also demanded that the Food and Drug Administration under President Joe Biden be held accountable for eliminating safety standards for abortion drugs and allowing women to obtain them without an in-person doctor visit. 
"Abortion pills are dangerous and do not belong on the market," Daniel added. 
As CP previously reported, in August, the 5th U.S. Circuit Court of Appeals upheld a Texas federal court decision to restore the FDA's pre-2016 regulations for the abortion pill while leaving the FDA's 2000 approval of the drug in place. The U.S. Supreme Court had previously allowed the abortion pill to remain on the market amid ongoing litigation. 
"In loosening mifepristone's safety restrictions, FDA failed to address several important concerns about whether the drug would be safe for the women who use it," the court opinion, written by Judge Jennifer Walker Elrod, states. "It failed to consider the cumulative effect of removing several important safeguards at the same time." 
Sue Liebel, director of state affairs and Midwest regional director at SBA Pro-Life America, warned CP earlier this year that an FDA regulatory change to allow retail pharmacies to dispense abortion pill prescriptions would threaten women's health. The pro-life advocate cited a 2009 study that found chemical abortions have four times the complication rate of surgical abortions.
She also cited a 2021 peer-reviewed longitudinal study conducted by the Charlotte Lozier Institute, the research arm for SBA Pro-Life America. In the study, researchers found the rate of emergency room visits after a chemical abortion increased by over 500% from 2002 through 2015.