World Vision Shares 8 Million Reasons to Keep Working Beyond World Water Day
Organizations Representative Explains Why Clean Water Is Vital in Lives of Children and Struggling Communities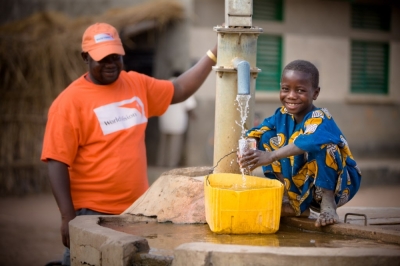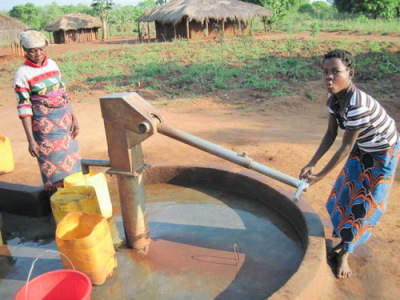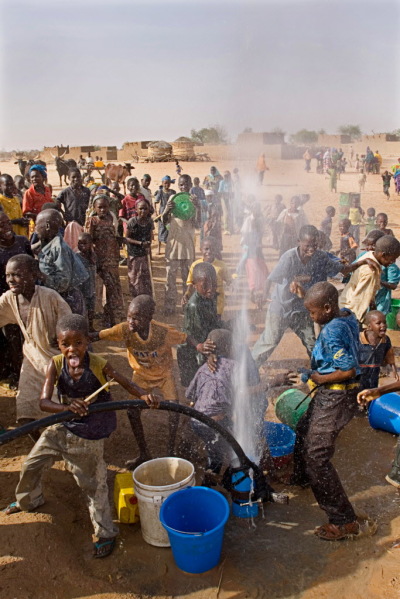 Over 4,000 children lose their lives daily due to drinking unsafe water, exposure to poor sanitation, and hygiene-related diseases (referred to as WASH conditions) and, according to World Vision, eight million children are expected to die this year due to diseases caused by such issues. That is why the organization is using World Water Day as an occasion to draw special attention to the plight of those struggling to survive without clean water.
Water, sanitation, and hygiene are the "foundation for development," according to Randy Strash, a Water, Sanitation, and Hygiene Strategist and expert at World Vision. World Vision's Clean Water Fund is the main source of revenue for the organization in its work to bring relief to those in need of clean water.
"Water, sanitation and hygiene is absolutely critical for child and community well-being," Strash explained in a recent interview with The Christian Post. "If you don't have access to safe water, if you don't have good sanitation, if you don't have hygiene, all the other improvements are going to be like a band-aid on a major wound."
Particularly hard hit are the young, as 90 percent of those who die due to a lack of clean water and poor sanitation and hygiene are children under the age of five, with 70 percent of those children not making it through their first year of life.
Children, whose immune systems are still in development, are the most susceptible to WASH-related diseases, and this year an estimated eight million children under the age of five will lose their lives due to WASH-related concerns, according to World Vision.
World Vision is a world-renowned international Christian humanitarian organization that works to tackle global poverty in over 100 countries around the world and has spent over two decades working in the WASH sector, managing to reach 11 million people through its work.
The organization implements a five-pronged approach to its development efforts, but places WASH initiatives at the top of the agenda because of the importance that clean water, sanitation, and hygiene serve in development efforts.
Implementing WASH initiatives is an astronomical feat and requires much more than merely bringing clean water into a community.
"It's not enough to have access to safe water from a pump or a pipe," Strash said. "Our statistics show that when you bring safe water supply by itself into a village you get a net reduction of child deaths of three to five percent."
"(But) If you just add the increments of sanitation and hygiene, now you've got a 10 to 20 fold increase in impact, and the same increase in terms of sustainability," he added.
In some of its efforts, World Vision has even recorded a net reduction in 70 to 75 percent of deaths for children under the age of five by bringing clean water with sanitation facilities and hygiene education into a community, according to Strash.
WASH programs have many hidden benefits as well.
Women and girls drastically benefit from WASH programs as the heavy burden of collecting water, which disproportionately falls on females in developing countries, is lifted, enabling girls to have adequate time and resources to access education.
This is an added benefit not only for girls but also for the economic and social advancement of their communities and families.
In terms of health, WASH plays a significant role in reducing malnutrition, reducingthe health-related burdens of diseases on children, and reducing water-related, air-borne, and vector-borne infections, including the spread of Malaria. Malaria kills nearly a million people a year, and 3.3 billion, or half the world's population, is at risk for contracting Malaria, according to the World Health Organization. 
"Half the world's malnutrition has nothing to do with diet. It has to do with continual bouts of diarrhea and constant worm infections," Strash said.
When WASH programs are implemented into a community, chronic malnutrition is "reduced dramatically" and the child death rate from Malaria is also slashed in half, as half of Malaria-related deaths are associated with malnutrition.
"This is why we say WASH is the entry point," Strash explained. "We have a saying, 'WASH is the first and best medicine.' That's why we are investing so much in this WASH effort and why we want to get the word out."
World Vision is working to drastically expand its WASH programs in 16 high priority countries, a majority of which are located in sub-Saharan Africa.
The organization is looking to double its efforts and reach a million people a year over the next five years, but it knows that there is much work left to be done, despite the fact that the United Nations recently announced that it has reached itsMillennium Development Goal (MDG) for water.
The U.N.'s eight MDG's were established in 2000. The seventh MDG included a target of cutting in half the amount of people in the world who do not have access to safe drinking water.
Earlier this month, along with the World Health Organization, the U.N. announced that the target set in 2000 had been reached and two billion people had been provided with access to improved water sources. 
But Strash believes that there is still much to be done.
"That achievement masks the fact that most of the success was gained by bringing piped water to cities, especially in China and in Latin America," he said. 
"Eighty percent of the problem that still remains, that hasn't been addressed, is rural and 80 percent of that is in sub-Saharan Africa and in the Indian subcontinent. That's where the need is the greatest," Strash added.
On today, World Water Day, World Vision is calling on the global community to remember that there are still eight million reasons why the work is not done -- as eight million children are set to lose their lives this year due to a lack of access to clean water and poor sanitation and hygiene.