World's Largest Christian Wax Museum Uses Elvis, Elizabeth Taylor and Prince Charles to Spread the Gospel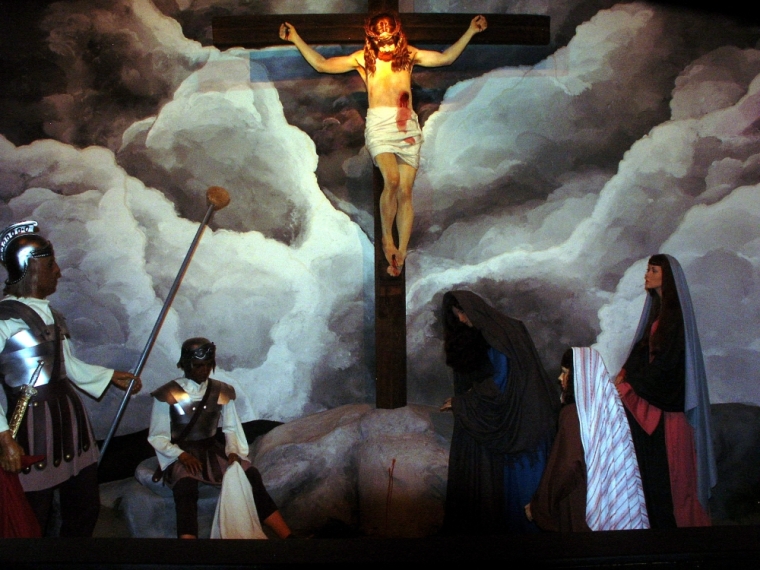 The BibleWalk wax museum has been attracting a lot of attention lately — and not because of its detailed mannequins that depict scenes from the Old and New Testaments, but because several of the mannequins are repurposed from celebrity statues. Prince Charles, Elvis and Elizabeth Taylor are a just few famous faces out of over 300 figures, and the staff is continuing to add to the collection.
BibleWalk was started 28 years ago by the Rev. Richard Diamond and his wife, Alwilda, and because it is completely staffed by volunteers from their church, Diamond Hill Cathedral, they have to obtain the mannequins from other sites across the country in order to illustrate biblical stories. Often that means using the likenesses of Prince Phillip for an angel or Elvis to represent Samson.
"We try to do them up a bit different sometimes [so they won't be recognized]," museum employee Moriah Daugherty told The Telegraph. "For the most part people are here to hear the Bible stories, so we do have people recognize them sometimes, but people really do just recognize the word of God and are so in tune to the story that's going on as they're walking through the museum that it's really not too much of a distraction."
BibleWalk welcomes visitors of all denominations, or no denomination, who often find themselves overwhelmed by the stunning display of the crucifixtion of Jesus, or the museum's newest scene, which depicts the journeys of Paul in the New Testament. It's the reason BibleWalk attracts over 30,000 visitors each year, with some even inspired to visit the adjacent church afterwards, museum Director Julia Mott-Hardin told The Christian Post.
"People try to make us into a novelty. … We are a wax museum. But first we are the word of God," she said. "My hope is that visitors will feel the power of the Holy Spirit so much that they'll get a lot more out of it than they bargained for."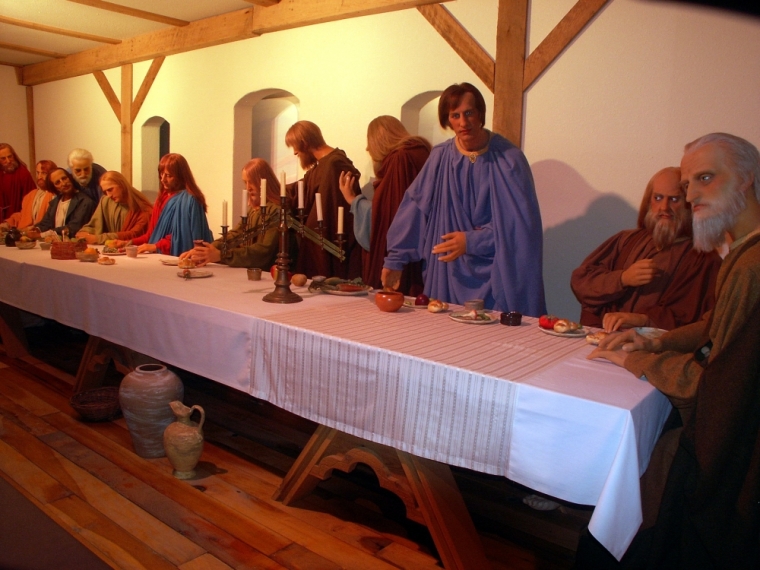 Mott-Hardin, who has been running BibleWalk since its inception, said she was surprised to find that many Christians were aware of the story of Jesus, but didn't know many other parts of the Bible depicted in their displays.
"We soon realized how many Christians [didn't have] knowledge of the word of God," the director said.
So although the odd visitor may recognize that a figure resembles the late actor Steve McQueen, they're more likely to ask about the part he plays as the father of a little girl who was resurrected by Jesus. The story of Jairus' daughter is found in several of the gospels.
Mott-Hardin said that they have no plans to change out their wax, fiberglass and vinyl figures anytime soon, even if one publication erroneously reported that their representation of Jesus was originally a Tom Cruise mannequin.
"[We want to] share the gospel message of Jesus Christ with people. And if we have to disguise movie stars to do that we will," she said. "We really love Jesus."
BibleWalk is the world's largest religious wax museum, with five tours, several exhibits — including a rare Bible collection — and over 300 figures in more than 70 scenes. Diamond Hill Cathedral built the structure that houses the museum with 100 percent volunteer participation, and originally hosted just six scenes. By 1987 the then Living Bible Museum was completed and opened to the public.