Would Jesus Condone Fighting ISIS? Iraqi Christian Fighters Offer Biblical Justification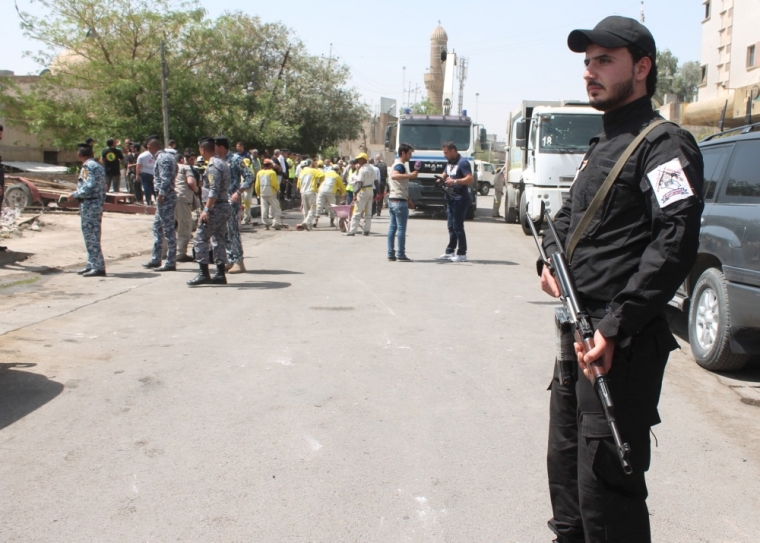 Iraqi Christian militia fighters who have been battling the Islamic State terror group, have said that although Jesus called on people to turn the other cheek, he also suggested buying a sword when the time calls for it.
The Babylon Brigade, as the Christian fighters are called, have been fighting IS (also known as ISIS or ISIL) throughout the past year, as the terror group continues its push to establish a global Caliphate, but so far its stronghold are in Iraq and Syria. IS has specifically targeted Christians, along with other religious minorities, carrying out routine executions, including mass beheadings, and forcing followers of Christ to choose between their faith and their lives.
IS has captured large groups of Christians on numerous occasions, including 230 believers from the Syrian city of al-Qaryatain last year. At least 21 of those Christians were later executed by the group, with three women among them.
A BBC News report on Monday featured an interview with the Rayan al-Kildani, the group's leader, who talked about how the militia reconciles its Christian beliefs with the need to physically go to war with and fight back against such terror.
"What Islamic State was doing to the Christians is terrible," Kildani explained. "They are the devil."
He said that the Christians are not fighting alone, that Muslim militias opposed to IS are also fighting side by side with them.
"I know the Bible says that if you get hit on one cheek you should offer the other. But we have really good defense forces now. No one is going to do anything bad to the Christians. Some Christians had their homes taken over. I have personally been to those houses to tell the new people living there to get out. Christian suffering is over."
When the BBC reporter asked, "What about the commandment: Thou shalt not kill," Kildani replies:
"We have to fight. We have to defend ourselves."
The Babylon Brigade leader elaborated: "Jesus himself told us that if you don't have a sword you should go out and buy one."
As evidence he pointed to Luke 22:36, which reads: "If you have a purse, take it, and also a bag; and if you don't have a sword, sell your cloak and buy one."
BBC noted that "theologians have been arguing about the verse for centuries," on whether the sword is supposed to be real or metaphorical, but the question is settled — at least in the mind of Kildani and his men.
The Babylon Brigade made headlines in 2015, with Kildani speaking to other Western media, including NBC News, about the necessity to fight back against a terror force that is capturing land and slaughtering families.
"By the will of God we will avenge what happened to our community," Kildani said in July 2015.
"ISIS terrorists do not differentiate among Christians, Muslims, Sunnis and Shiites — they kill everyone," he added. "We have to help our Muslim brothers liberate Iraq."