Wrong to Eat at Chick-fil-A Due to 'Their Background,' Twitter CEO Says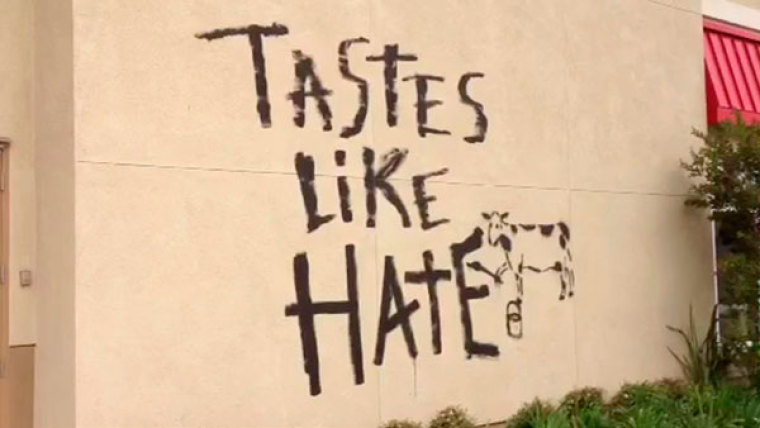 The CEO of Twitter says he was wrong to enjoy a Chick-fil-A meal, telling commenters on social media that he had forgotten about "their background," referring to the Christian beliefs of the company's owners.
Jack Dorsey, the CEO of the social media giant tweeted a screenshot from his phone showing that he had bought something at Chick-fil-A using a mobile application. Following a backlash, he claimed to have made a mistake on Sunday.
Erica Baker, senior engineering manager at Patreon, was perturbed at Dorsey, telling him to either delete his Chick-fil-A tweet "or follow up with how much free advertising you're going to give to [gay rights group] GLAAD."
CNN's Soledad O'Brien also tweeted at Dorsey, commenting disapprovingly that Chick-fil-A was "an interesting company to boost during Pride month."
Dorsey replied to her: "You're right. Completely forgot about their background."
Casey Mattox, senior fellow at the Charles Koch Institute, was incredulous at Dorsey's response to O'Brien, tweeting: "Come on. This is silly. And divisive. But mostly just really silly."
Likewise, Elizabeth Johnson, also known as The Activist Mommy, a Christian mom vlogger who has over 600,000 followers on Facebook was annoyed.
"Oh puh-lease!?? What background? A background of running their company with incredible integrity & excellence? The owner of stinking Twitter just got bullied by the LGBT brigade into apologizing for where he ate. America is toast. ?????? Lift up your voices truth tellers!" Johnston tweeted Monday.
The background Dorsey said he forgot about is that the popular chicken sandwich shop has in the past donated to groups opposed to same-sex marriage. In July of 2012 Chick-fil-A CEO Dan Cathey gave an interview to Baptist Press in which he spoke of how America was "inviting God's judgment" by embracing gay marriage and that his company believes in the traditional family and definition of marriage as between one man and one woman.
The interview set off a controversy with some liberals calling for boycotts of the fast food chain. Boston's then-mayor Tom Menino said at the time that his city would block Chick-fil-A from doing business in the northeastern city.
At the suggestion of former Arkansas governor Mike Huckabee, fans of the fast food chain showed up in huge numbers on August 1 amid the controversy, giving the restaurant record sales.
The chicken sandwich company continues to raise the ire of many on the cultural left. Earlier this year the New Yorker published an essay by Dan Piepenbring titled "Chick-fil-A's Creepy Infiltration of New York City" in which he mocked the company's "politics, its décor, and its commercial-evangelical messaging" that "are inflected with this suburban piety" and do not belong in New York.
Chick-fil-A first opened in 1946 in Hapeville, Georgia, the original diner was called The Dwarf Grill. Since opening they have become known as the place where the "original chicken sandwich" was created. In 2006 the restaurant surpassed $2 billion in system-wide sales, according to its website.
Headquartered in Atlanta, the company now has over 2,200 locations nationwide. In 2016, Chick-fil-A was ranked by Fortune as America's favorite fast food restaurant.