Yolanda Adams, Gospel Music Greats Join Annual McDonald's Inspiration Celebration Gospel Tour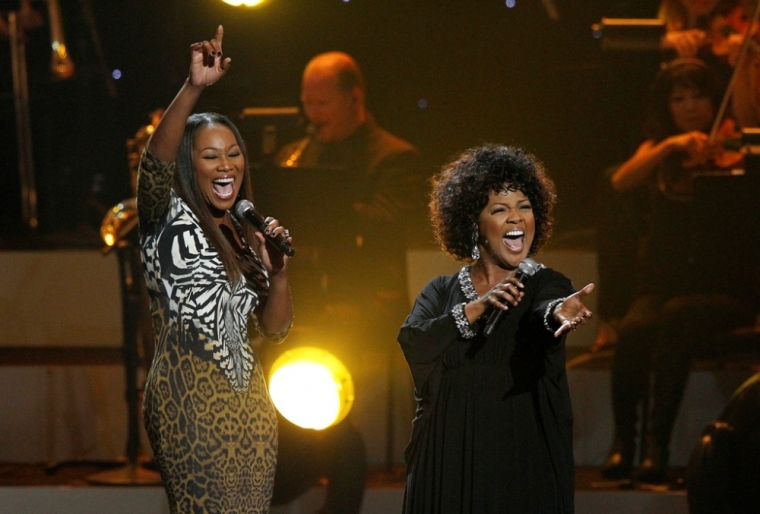 The McDonald's Inspiration Celebration Gospel Tour returns in May for its ninth annual event and a list of performers were announced on Wednesday.
Gospel music powerhouse Yolanda Adams is set to take part in the 14-city tour, hosted by national radio personality, Lonnie Hunter. Adams is joined by acclaimed singer/songwriter, Donald Lawrence, evangelist Dorinda Clark-Cole, Ricky Dillard, DeWayne Woods, BET's Sunday Best winner Tasha Page-Lockhart and comedienne Small Fire.
"I couldn't pass up an opportunity to join this unique tour with so many of my phenomenal peers," said Clark-Cole of The Clark Sisters. "The tour will certainly be filled with exciting, soul-stirring music."
The free summer concert series, which raises money for Ronald McDonald House Charities, will run from May 13 through Oct. 17, beginning in Detroit and wrapping up in Los Angeles.
For 40 years, RMHC has provided resources like housing to millions of families of sick and terminally ill children around the world to help eliminate the financial strain that often comes with caring for a sick child.
"At McDonald's, we are committed to sharing love and giving back in our local communities and we look forward to bringing people together to enjoy inspirational music while highlighting such a worthy cause like RMHC," said William Rhodes, McDonald's U.S. marketing director, in a statement shared with The Christian Post.
Last year, the event raised more than $108,000 for RMHC, setting a new record for the third-consecutive year.
"One thing I love most about this tour is that it helps so many people," Executive Producer Hoyett Owens told CP last year. "It's another extension of McDonald's being deeply rooted in the community."
The tour, which stops at churches around the nation, will cover 14 markets including: Atlanta, Charlotte, Chicago, Detroit, Greensboro, Houston, Indianapolis, Jackson, Los Angeles, Milwaukee, Philadelphia, Raleigh, St. Louis and Washington, D.C.
Tour dates and locations include:
May 13 – Detroit, Greater Grace Temple
May 14 – Chicago, House of Hope
May 15 – Milwaukee, Abundant Faith Church of Integrity*
May 20 – Raleigh, Wake Chapel Church
May 21 – Greensboro, Mount Zion Baptist Church*
May 22 – Charlotte, The Park Church*
June 19 – Jackson, Jackson Convention Center
June 26 – Houston, New Light Church
July 10 – Philadelphia, Dell Music Center
July 19 – Indianapolis, Indianapolis Convention Center – Indianapolis Black Expo*
Aug. 9 – Atlanta, Georgia World Conference Center – Neighborhood Awards
Aug. 28 – St. Louis, Greater Grace Church
Sept. 14 – Washington, D.C., The Kennedy Center – Gospel Music Heritage Awards
Oct. 17 – Los Angeles, Taste of Soul Family Festival
*Select artists will perform.
FOR TICKET INFO CLICK HERE