'You Can Get Crucified Right in God's Will, Just Ask Jesus,' Says Rich Wilkerson Jr. at Misfits Conference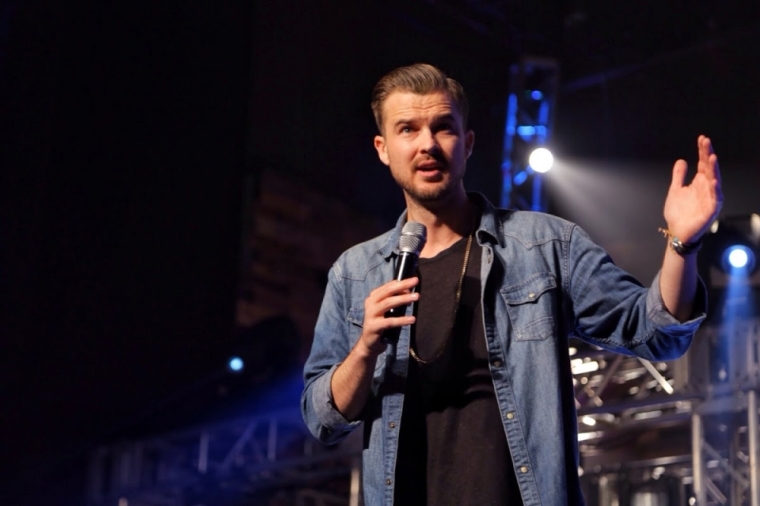 Florida Young Adult Pastor Rich Wilkerson Jr. preached at this year's Misfit the Conference which took place in New York City's Salvation Army Centennial Memorial Theater last week.
The teacher's sermon titled "Your Package is in Transit" focused on God's ability to develop believers through storms and tribulation and how they are called to be obedient regardless of the circumstance. He illustrated the point by using the story from the Gospels where Jesus walks on water during the storm. His disciples see him from afar and fear him because they think he's a ghost.
To Wilkerson Jr., the disciples' perspective on the situation shifted their focus away from God.
"We start to see things that aren't actually there when we're in a storm," said Wilkerson Jr. to the crowd.
The sermon also pointed to Christians basing their obedience on their circumstances.
"We want our circumstances to change before we obey the command," he said. But to Wilkerson Jr., any Christian who knows the story of their savior should understand that God will call believers into a storm, and will continue to do so until their reliance on him is strong and consistent. These storms could even lead to death.
"You can get crucified right in God's will, just ask Jesus," proclaimed Wilkerson Jr.
God tells believers they will be delivered from their circumstances, possibly with a miracle, but they will have to wait on him. His promises represent the package that is in transit.
Wilkerson Jr. discussed dropping his iPhone in the toilet and ordering a new one where he first received the message "Your Package is in Transit." He explained how it was easy for him to be happy once he received the new phone, but it was a challenge to be content before it arrived.
In the same way, Christians feel they only need to obey after being delivered from a circumstance and find to easier to praise God when a miracle happens. However, Jesus calls his followers to trust him in the worst of situations and deposits his joy in them that can be expressed regardless of what they are going through, according to the pastor.