Youcef Nadarkhani Receives New Court Summons, Iran Evades Mention of Apostasy Charge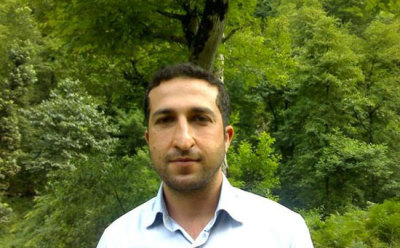 In his most recent court summons, Iranian Pastor Youcef Nadarkhani has once again been ordered to appear in court on Sept. 8 to face the "charges brought against him."
The evasive reference to Nadarkhani's internationally disputed apostasy charge comes as "no surprise" to Jordan Sekulow, executive council for the American Center for Law and Justice, who has been following Nadarkhani's case from the beginning.
"Iran has repeatedly attempted to confuse the international community by alleging that Pastor Youcef is nothing more than a common criminal. If Iran can succeed in painting Pastor Youcef as the common criminal, the world will stop crying out for his release," Sekulow told The Christian Post via emailed statement on Aug. 16.
"After we were able to expose, by publicly releasing the court's traditionally secretive verdicts, that Pastor Youcef was tried and convicted only of apostasy, Iran has had to back pedal its lies," he added.
In the court summons, Iran requests Nadarkhani to appear for his hearing on Sept. 8, 2012 at 9:00 a.m.
The pastor, who originally received an execution sentence for his apostasy charge, has remained in prison for 1,060 days, the length of which violates Iran's constitution, according to the ACLJ.
"Pastor Youcef's indefinite and arbitrary detention, which has continued for almost three years, violates Article 9 of the International Covenant on Civil and Political Rights, to which Iran is obliged to follow," Sekulow told CP.
"Iran's own laws required the judiciary to issue its written decision within ten days of the hearing held in September 2011. Its failure to do so signifies its total disregard for the rule of law," Sekulow continued.
"Iran also seems to ignore that Pastor Youcef's case has done great damage to the reputation of Islam and to relations between nations and between people of faith around the world," he concluded.
Nadarkhani, a house pastor, was arrested in Oct. 2009 and charged with apostasy and attempting to evangelize Muslims.
In Sept. 2011, Iran's semi-official news agency, Fars News, reported that Nadarkhani was on trial for charges of rape, extortion, and Zionism, The Christian Post previously reported.
Leaked court documents later clarified that Nadarkhani was in fact on trial for apostasy, and critics suspected the faulted Fars News report to be an attempt to alleviate international pressure regarding Nadarkhani's religion-based charges.
Sekulow suspects that Iranian court has continued to extend and change Nadarkhani's charges and trial in an attempt to alleviate the international pressure it has accumulated for arresting the pastor based on his Christian faith.
Countries including Great Britain, the United States, and Brazil have all spoken out demanding Nadarkhani be released from prison.
Although this most recent court summons implies that perhaps Nadarkhani's apostasy charge may have been dropped, Sekulow tells CP not to count on it.
"We have no information that the regime has acquitted Pastor Youcef of the apostasy charge for which he was sentenced to death. The Iranian regime has been dishonest repeatedly in the past. Until we see Pastor Youcef walk freely, we cannot trust anything the regime might say or do," Sekulow previously told CP.
Nadarkhani continues to await his Sept. 8 court date in prison, while his wife, Fatema Pasindedih, and his two sons, await further news.
World Unites for Release of Pastor Youcef Nadarkhani