Young missionary who spent year sharing Gospel worldwide killed by suspected drunk driver in Denver
Young missionary who spent year sharing Gospel worldwide killed by suspected drunk driver in Denver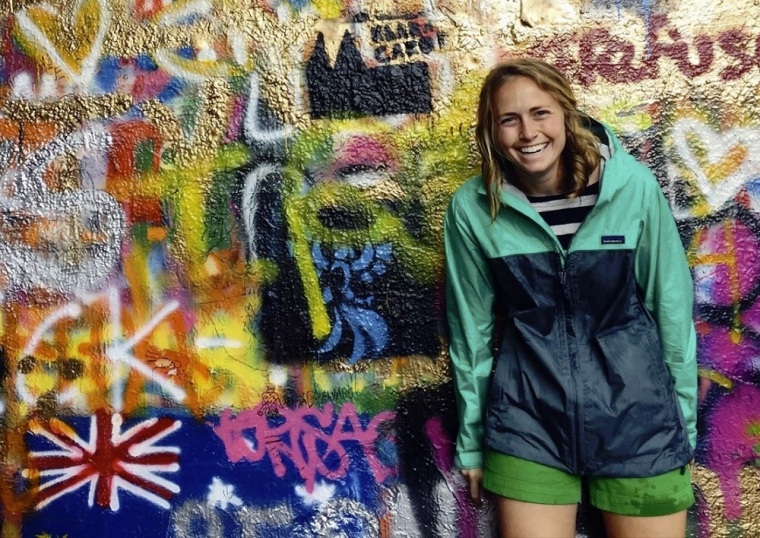 A 27-year-old woman who spent nearly a year of her life bringing the Gospel to various corners of the world was killed in a car crash caused by a suspected drunk driver in Colorado last weekend.
Kelly Anne Broderick passed away last Saturday morning after the car she was riding in was struck by a wrong-way driver on Denver's Santa Fe Drive, police revealed.
According to 9News.com, the crash occurred at around 2:30 a.m. after a vehicle driving southbound on the northbound lane of the roadway sideswiped the car that Broderick was in. Police say that Broderick died at the scene.
Broderick, who participated in the 11-month Christian mission trip The World Race in 2016, was being given a ride from a friend to the airport when the crash occurred. She was to depart to Iceland.
Broderick's friend was injured in the crash and has since been released from the hospital, according to the family.
Denver police arrested 27-year-old Amanda Morris for suspicion of driving under the influence of alcohol and vehicular homicide. The police claimed that Morris had slurred speech, bloodshot eyes and smelled of alcohol at the scene of the accident.
Broderick was originally from Jacksonville, Florida, but moved to Denver in the summer of 2017.
A memorial service has been planned for Dec. 8 in Jacksonville, Florida.
Broderick's participation in The World Race allowed her to serve the "least of these" in countries like Albania, Cambodia, Greece, Lesotho, Malaysia, Philippines, South Africa, Thailand, Vietnam, Zimbabwe and the United States.
"Our ministry was mainly relational anywhere we went and had us spending most of our time with teenagers and loving them through playing card games or ping pong, having girls'/boys' nights to pull them away from their phones, and hearing their stories," Broderick wrote on her blog.
According to her blog, she had to raise $16,627 to participate in The World Race mission trip.
"Jesus did not come and die for us so we would walk with our heads low comparing ourselves to others and constantly tearing ourselves down," Broderick wrote before she left for her trip. "He came so I could claim my place in His eternal kingdom and title as His daughter. Not so I would have to earn it, but so I would be freely given it. He came so I would be given a white wall every day for Him to create in me what He has."
While on her trip, Broderick's uncle died and she was not able to attend the funeral.
Those who had interactions with Broderick voiced their sorrows on Broderick's memorial website. Those who knew her said she was a strong athlete, had an infectious smile and just wanted to help people.
"When I think of Kelly Anne I think of walking into church on Sunday mornings," churchgoer Elizabeth Baur wrote on the website. "I'm not sure if she volunteered as a greeter every Sunday or was just always standing there each week ready to say hi to everyone with her joyful smile; I always loved walking in and seeing her. Like many have said, she brought joy with her wherever she went and her smile was so contagious."
Over 4,500 people have participated in The World Race and over 80 countries have been reached by World Racers.