Young Woman Threatens to Abort Baby Unless She Gets 4,000 Retweets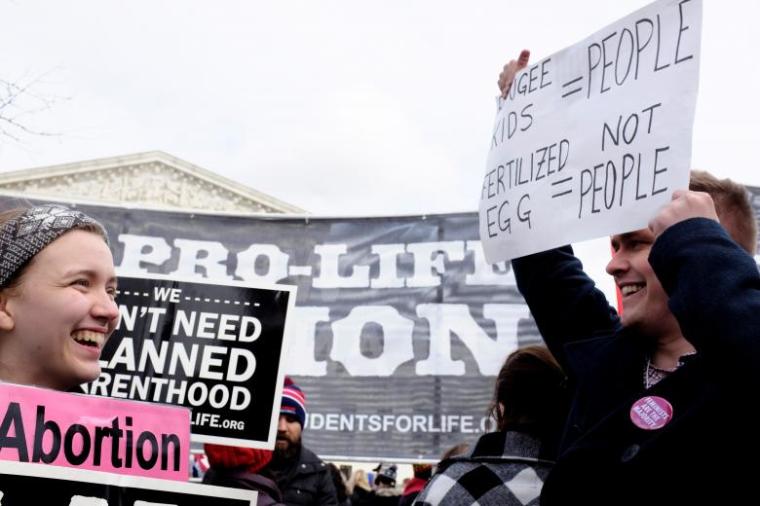 Pro-lifers are denouncing a pregnant young woman on Twitter who threatened to abort her baby unless she got 4,000 retweets on Twitter, regardless of whether it's a real threat or not.
LifeNews wrote on Tuesday that whether it's a hoax or not, the post from Twitter user Saipanting, who said she is four months pregnant, last week highlights the need for stricter abortion laws in America.
"What if it was real? Basically every state in America allows abortions for any reason up to 20 weeks, and several still allow abortions up to birth for any reason, including something as trite as a social media post," the pro-life website commented.
"And this is what abortion activists fight for – abortion on demand. Now, they are fighting for taxpayer funding of abortions in America, too, so that women not only can abort their unborn babies for any reason but also have the deadly procedure paid for by taxpayers."
Other websites, including Cosmopolitan and The Daily Caller, also reported on the tweet, noting that it triggered a firestorm on the social media platform, with users condemning the threat or calling it a "sick joke."
Cosmopolitan expressed its hopes that "this wasn't a genuine tweet, because using social media to dictate serious life decisions could become a dangerous game."
The original tweet that made the abortion threat has received over 10,600 retweets, more than double the 4,000 amount that Saipanting asked for.
In another online abortion-threat story from 2015, a 26-year-old pregnant woman challenged pro-life Americans to collectively donate $1 million in three days in July so that she does not abort her baby.
"On July 7 I will start accepting donations on this page. I will accept donations for 72 hours, the same amount of time this state currently requires a woman to wait after a consultation with a doctor until she can have an abortion," the ProLifeAntiWoman.com post said, referring to requirements for women to wait three days after their first clinic appointment before undergoing the procedure.
The challenge turned out to be a publicity stunt to promote the Strange Animals novel by author Chad Kultgen, however, with a short message explaining that "the previous website was an augmented excerpt from the novel."
Jeanne Mancini, president of the March for Life Education & Defense Fund, told The Christian Post before the revelation of the hoax that America sees 1.1 million abortions every year, and only 20,000 infant adoptions.
"I would love to be able to talk to this person, to see who it is and have conversation about the dignity of the human person, if there is a little person growing in her, this is all very questionable and dubious at-best right now," Mancini said at the time.