Youth for Christ CEO on why he's 'hopeful' about today's young people despite sobering statistics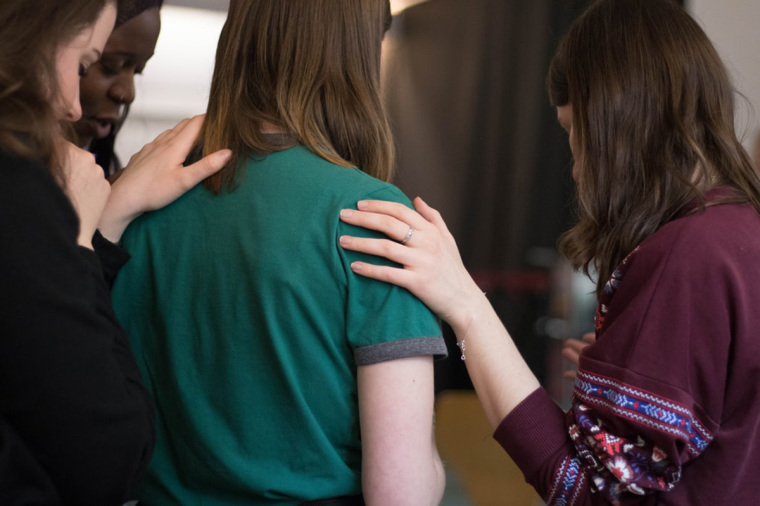 Over the last few years, a slew of studies have emerged revealing discouraging realities about today's young people: They're leaving the Church in droves, moral relativism, most believe truth seems relative at best, and very few adhere to a biblical worldview.
Yet, it's also a generation that's on a quest to uncover what's good, who can be trusted, and what, exactly, is love. In essence, it's a generation craving the kind of hope found only in Jesus Christ. 
That's according to Jacob Bland, the new president and CEO of Youth for Christ, who, in an interview with The Christian Post, said that despite the challenges facing today's young people, he looks toward the future with optimism. 
"Teens today are facing crises like never before, but it's often in the darkness that light shines the brightest," he said. "To enter into a disciple-making relationship where you're introducing a kid to an unconditional love that maybe they've never even considered, showing them the goodness and love modeled in Jesus — there's a lot of hope in that."
"Jesus has a way of being new and fresh for the circumstances of today, and He is certainly doing that," Bland added.
YFC has been one of the most recognizable youth ministries in the world since 1944, when the Rev. Billy Graham served as YFC's first full-time staff member. Today, the ministry operates in over 100 nations and has more than 160 chapters that impact communities across the U.S.
Working largely in underserved communities, YFC works together with the local church and other like-minded partners to raise up lifelong followers of Jesus, who lead by their godliness and lifestyle, their devotion to the Word of God in prayer, their passion for sharing the love of Christ, and a commitment to social involvement.
Bland, currently the YFC chief of staff to the CEO, has been involved with YFC for 23 years — first serving as a high school student in a YFC music group, then as a volunteer. He told CP that he's seen the issues facing young people change drastically over the years, particularly amid the COVID-19 pandemic. 
"2020 was tough on young people," he said. "The kids we work with have been disproportionately impacted. We're seeing an increase in teen depression, self-harm, teen suicide — it's undeniable. For many, 'stay at home' meant trying to survive in the least safe place that they could imagine. A lot of our kids counted on the structure of a school environment to provide for social and emotional needs," he said. 
To meet the ever-changing needs of youth people, YFC has pivoted its ministry strategy in recent years. While the group used to focus on large rallies, it now places an emphasis on relationship-building and takes a holistic approach to discipleship, from feeding hungry children to lending a listening ear to those struggling. 
"The way we look at it is, there are three stories that are overlapping: God's story, my story, and their story. And in it, we have an opportunity to listen well to a kid's story first, find out what it is that they're seeking, and listen for ways that the Lord can meet a specific need in their life. Then, we introduce an invitation that's very specific to the needs of that kid." 
"It's far less about proclaiming a message to the masses from a stage" he added. "We still do that, but it's much more about a one-on-one interaction. The needs of kids are so intense, so customized, so focused, that today our focus is to introduce kids who may be in a place of hopelessness to a hope-building and caring leader who knows Christ, who can invite them to begin a journey with Jesus."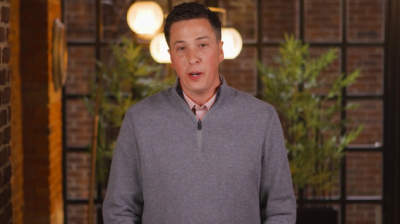 Bland shared stories of how YFC has changed the lives of numerous children, from a young man who spent most of his childhood in juvenile detention to those who simply never heard the message of the Gospel. 
"It's truly incredible how God works in and through young leaders to spread and share the love of Jesus, and then see the Holy Spirit catches fire in their lives," he said.
Bland's appointment as CEO — effective June 1 — arrives on the heels of Dan Wolgemuth's announcement of his retirement after 16 years in the role. Under his leadership, Bland says he hopes to see 1 million 11- to 19-year-olds engaged every year with a YFC leader in an authentic, Christ-sharing relationship.
Meeting this goal, he said, YFC will need 200,000 volunteers who care deeply enough about young people to let them know that they are not alone — and there are answers to the questions they're so desperately asking. 
"We want to see the ministry grow so that we can be in relationship in a personal way with these kids," he said.
For the coming year, the "rallying cry is to invest in faithful leaders in a Christ-centered culture," Bland said, adding: "Everyone's been through a very tough time in 2020. Investing in leaders who care about kids is our focus nationally as we even Shepherd and disciple those whom the Lord's already entrusted us with as faithful volunteers."
To learn more and get involved, visit yfcbethestory.org