Zach Sobiech, Teen Who Recorded Farewell Song 'Clouds,' Dies From Rare Cancer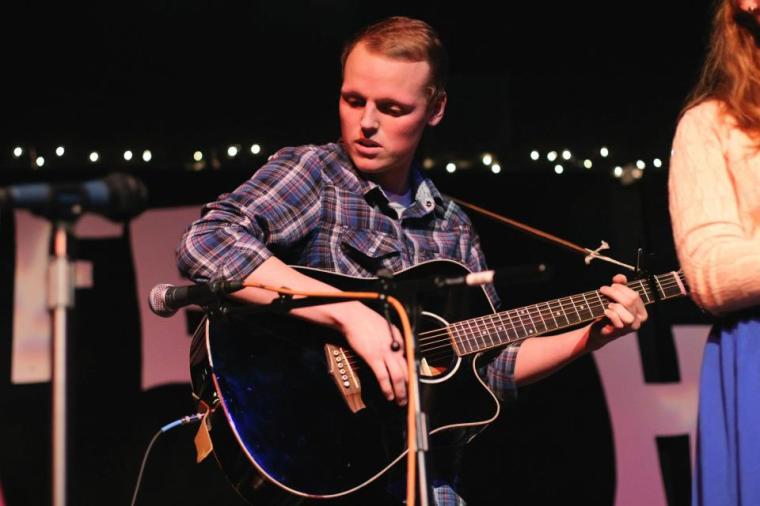 Eighteen-year-old viral video inspiration Zach Sobiech's long goodbye came to a solemn halt on Monday morning when he died from the rare bone cancer osteosarcoma. He had been battling the disease for the last four years of his life.
The Lakeland, Minn., teen who was diagnosed with osteosarcoma at age 14, began writing farewell songs to his friends and family last year after he ran out of treatment options and doctors gave him a year to live.
According to CNN, Sobiech's mother had initially encouraged the teen to write goodbye letters but writing wasn't something he liked very much.
"I am awful at writing," he told CNN before his death. "I can't sit down and write a letter. I've tried. I picked up my guitar and started playing and I was like whoa, this is fun."
So instead of writing letters to his friends and family, the teen decided to tell them goodbye in songs. In the process he created "Clouds," a touching farewell that became a viral hit. As of Tuesday, it had been viewed more than three million times. The song became so popular a group of celebrities came together to record a sing-along.
The lyrics, which many embraced as an inspiration during his lifetime were almost haunting on Tuesday.
Well I fell down, down, down
Into this dark and lonely hole
There was no one there to care about me anymore
And I needed a way to climb and grab a hold of the edge
You were sitting there holding a rope
And we'll go up, up, up
But I'll fly a little higher
We'll go up in the clouds because the view is a little nicer
Up here my dear
It won't be long now, it won't be long now
Sobiech called "Clouds" the melody he was leaving behind for his friends and family. "It's kind of like me always being there for them," he said. "If they keep singing that song their whole life I will be right next to them the whole way."
Since last year, the teen told CNN he would be "living life fast" and he wouldn't put on the brakes. In his classes at Stillwater High School he told his teachers he wouldn't be doing homework as he wasn't sure he would be around for graduation.
When asked about his feelings for his family the teen had more sympathy for them. "In all honesty, I am sorry for them because I get to leave and I don't have to deal with any of this but they have to keep on living and they have to deal with it," he said.
After his passing on Monday, his family released a quiet statement: "We'd like to thank those people who listened with their hearts and helped Zach bring his message and his music to the world."
"Amazing young man. I will play your song whenever I feel down so that I can realize how important every moment in life is. Thank you for being a part of our world. You will serenade angels forever. Prayers for your family and friends," wrote a fan, Dave Breault, in a post on Sobiech's Facebook wall.