Zachery Tims Birthday Remembered by Fla. Church in Video With Paula White
Late Pastor Remembered by New Destiny Christian Center, Ex-Wife and Children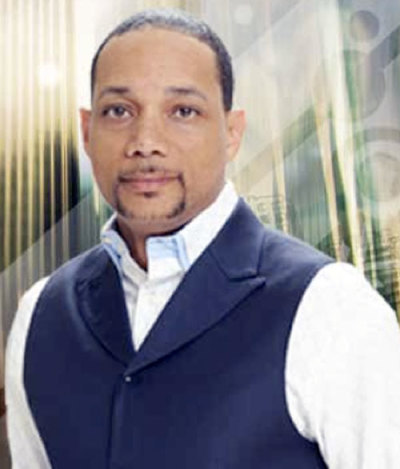 New Destiny Christian Center's founder and pastor Zachery Tims may have passed away, but the vision he birthed more than a decade ago at the Florida megachurch continues under the leadership of minister Paula White, according to a birthday tribute video released Wednesday by the church.
The video released by New Destiny Christian Center features a clip of the charismatic Tims preaching about God "bringing forth a new generation of bold believers" and "radical people" from the Apopka church. The birthday tribute segways from Tims, who would have been 43 years old today, stating New Destiny's motto of being a purpose-driven people to the church's new senior pastor, White, saying, "[...] purpose, of prayer, power, praise and prosperity." Text reading "the vision continues" moves across the screen as it transitions back to a clip of Pastor Tims.
In a press release issued earlier this year by New Destiny to announce White as Tims' successor, church administrators said that the "central directive of this ministry has always been to build people of purpose, power and prayer." Church officials assured members that White would work to continue that mission.
Tims, who was found dead in a New York City hotel room last August, had reportedly during his ministry referred to White as his "spiritual mother" and welcomed, on occassion, the Without Walls International Church co-founder to preach at New Destiny.
White was installed as senior pastor of the church in January, to the dismay of some New Destiny members as well as Tims' ex-wife, Riva Tims, who heads Majestic Life Ministries in Orlando. Riva Tims and other Christian ministers reportedly involved in the selection of Tims' successor claimed that New Destiny administrators had carried out a deceptive process in choosing White to take Tims' place.
Riva Tims even tried to challenge White's installment with a lawsuit, which she eventually dropped after acknowledging that agreements brokered during her divorce involved forfeiting all claims over New Destiny, which she and her former husband founded in 1996.
In light of Pastor Tims' birthday, Riva Tims and the couple's four children held a public memorial Wednesday evening at the Florida cemetary where he was buried.
"We will be remembering Dr. Zachery Tims Jr. on his birthday with a special memorial gathering," Tims reminded supporters Monday on her Facebook page. "It will be a very brief program (30 minutes) led by the Tims' Children. You are welcome to join us at Woodlawn Memorial Park, 400 Woodlawn Cemetery Road, Orlando (Gotha) FL 34734 at 6:30 p.m."
Zachery Tims, according to his testimony, was "miraculously saved, instantly delivered from drug addiction" before becoming a minister. He revealed his experiences and walk with Christ in a 2007 memoir, It's Never Too Late: How a Teenage Criminal Found His Divine Destiny, Became a Successful Businessman, and Pastor of a Thriving Church With a Global Ministry.
The late pastor's body was discovered at the W Hotel in Times Square on Aug. 14, 2011. The official cause of his death has not been publicly disclosed, as Tims' mother, Madeline Times, has been fighting the New York City medical examiner's office from divulging the cause and manner of his death. Revealing how her son died would prove embarrassing to his family, she argues.
New York media reported that sources close to the investigation suspected drugs may have been involved in Tims' death, and what appeared to be an illicit substance was found on his persons.
Madeline Tims' attorney has suggested that her fight against New York City officials will likely come to a conclusion sometime next year.