Zachery Tims' Cause of Death to Remain Sealed, Appeals Court Rules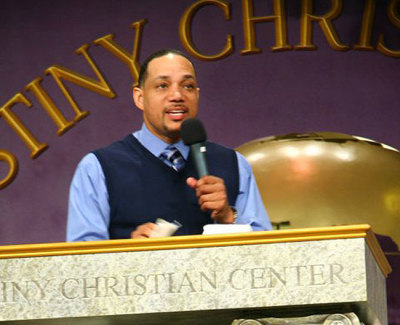 Zachery Tims' mother won a temporary victory Tuesday when a New York City appeals court ruled in favor of her request to keep medical officials from making public the Florida pastor's cause of death.
In a decision filed Tuesday, the five-panel New York County Appellate court granted Madeline Tims' request to prevent the City of New York and the city medical examiner's office from revealing what killed Tims, who was found dead in the W Hotel in Times Square on Aug. 12, 2011. 
The case was transferred from the the NY County Supreme Court in December, when Judge Cynthia S. Kern ruled after about a month of deliberation that there were no laws strictly prohibiting the medical examiner's office from publicly disclosing Tims' cause of death, as it does with other high-profile cases. 
The New York City Law Department, representing New York City and the Office of the Chief Medical Examiner (OCME), had agreed to keep the cause and manner of Tims' death private until Judge Kern had made her decision.
However, Madeline Tims filed an appeal on Jan. 11, with the effect of temporarily preventing the City from making that information public. The law department responded with its own claim on Jan. 27, challenging the request and insisting that it was unlikely Tims would be successful in her appeal.
According to court papers filed March 6, 2012, Tims' motion for an injunction against NYC was granted on the condition that her appeal against the Supreme Court's decision is filed by July 9.  
Oral arguments in the case are scheduled for Sept. 4, and a ruling is expected sometime in 2013, Madeline Tims' attorney, Ricardo E. Oquendo, told the Orlando Sentinel. 
Oquendo had argued before Judge Kern late last year that since New York City has no right to publicly disclose autopsy reports in full, neither should it be allowed to disclose information contained in those reports – such as the cause and manner of death. Judge Kern decided on the side of the OCME.
The court's interim decision allows Oquendo to once again argue why NYC must keep Tims' cause of death quiet, however NYC officials have expressed confidence that Kern's decision will be upheld. 
"We are confident the appellate court will ultimately uphold the previous decision," Ave Maria Brennan, Senior Counsel with the NYC Law Department, told The Christian Post Wednesday in an emailed statement. 
Zachery Tims, who founded New Destiny Christian Center in Apopka, Fla., was succeeded by Paula White as senior pastor of the church he led for 15 years. Although no official cause of death has been provided, Madeline Tims initially told the court that disclosing her 42-year-old son's cause of death would be an emarrasment to her, his children, and his NDCC congregation.