4 interesting takeaways from PRRI survey on abortion views
A 'modest' gender gap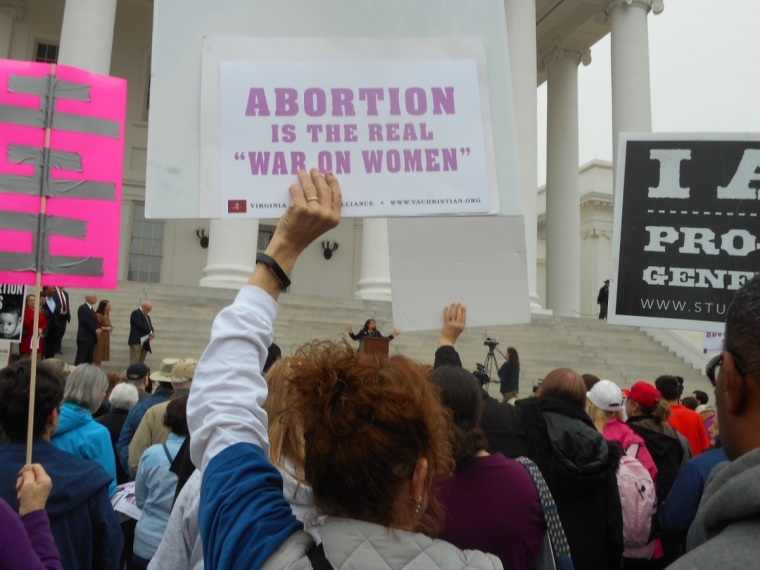 The PRRI noted that there was little difference in views on abortion between men and women, with both groups being fairly equally divided on the hot-button issue.
"The gender gap is modest," noted PRRI, explaining that women were only slightly more likely to support abortion legalization than men, with 55 percent of female respondents saying they wanted abortion legal in most or all circumstances, versus 52 percent of men.
"Generally speaking, gender is a less significant driver of attitudes on the legality of abortion than party affiliation and religious affiliation."
When it came to changing one's views on abortion, PRRI likewise found little difference between men and women on those numbers.
"As with abortion views generally, there is no substantial gender gap. Roughly the same number of men (10%) and women (11%) have become more supportive of abortion legality, and the same is true for the proportions who have become more opposed (10% men, 9% women)," reported PRRI.
Last December, Pew Research Center also found little difference between men and women when it came to the abortion debate in both the United States and several European countries.
"In Europe, regardless of the overall support for legal abortion, women and men in 27 of the 34 countries surveyed do not differ significantly in their views about whether abortion should be legal," reported Pew last year.
"For example, roughly three-quarters of women and men in Germany say this (76% and 77%, respectively). The same is true in countries with lower overall support for legal abortion, like Greece, where 45% of both adult men and women say abortion should be legal."