Why these pro-lifers continue to march even after Roe's reversal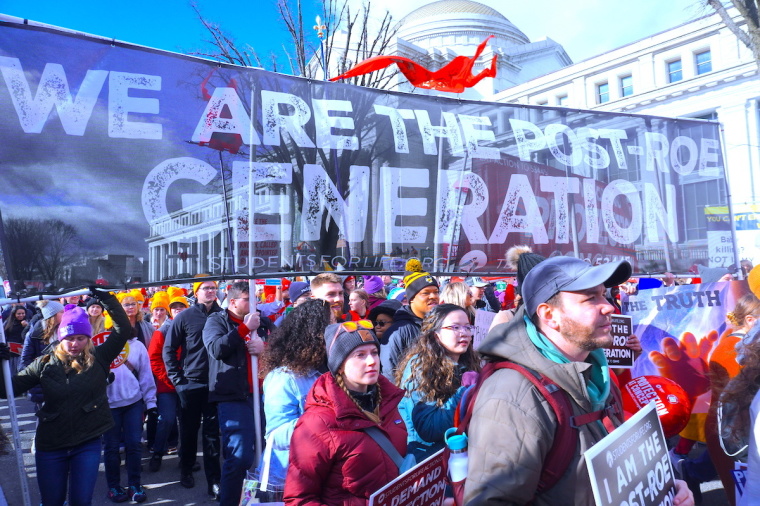 WASHINGTON — A girl who was almost aborted, a man carrying a 65-pound cross and a woman marching in honor of her mother's legacy were among the thousands gathered in the nation's capital for the annual March for Life Friday, insisting that advocacy on behalf of the unborn remains vital as the pro-life movement enters a new era.
Demonstrators from across the nation gathered two days before the 50th anniversary of the U.S. Supreme Court's Roe v. Wade decision that legalized abortion nationwide. But what is different this year compared to the previous four decades of marches is that Friday marked the first March for Life since the nation's high court overturned Roe last June and ruled there is no constitutional right to abortion.
The landmark decision of Dobbs v. Jackson Women's Health Organization is one that opponents of abortion have prayed for, and some, perhaps, never thought would happen in their lifetime.
Attendees spoke with The Christian Post, sharing their thoughts about the future of the pro-life movement and why they felt so passionate about marching even though the movement achieved its long-desired goal of overturning Roe.
The following pages highlight five reasons participants gave for attending this year's March for Life.