Lamar Odom says surviving a drug overdose in brothel was 'God's plan'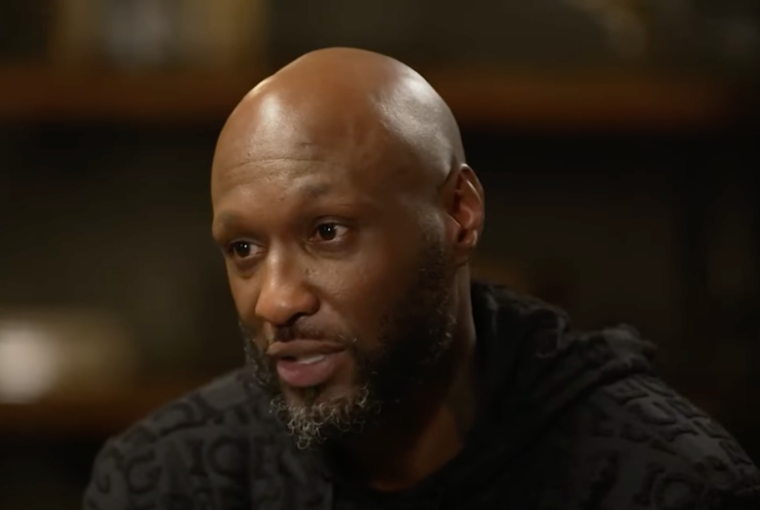 Former NBA star Lamar Odom believes he is still alive because God has a plan for his life.
Odom, 43, was the subject of a new TV special, "Sex, Drugs and Kardashians," which premiered Monday on FOX. In 2015 Odom survived a drug overdose following a visit to a legal brothel in Nevada, where he was found unresponsive. He was in a coma for several days before waking up.
"I guess I have a strong spirit," Odom shared in the documentary while speaking to TMZ's Harvey Levin. "They told me I was never going to walk or talk. I walked into this building, I'm talking to you right now, so everything that I'm doing this is God's plan."
"I'm His son and I'm just living," the former NBA power forward said.
The New York native defied his childhood upbringing with his father addicted to drugs and losing his mother at a young age. Odom went on to play for four NBA teams and even earned the NBA Sixth Man of the Year award in 2011. 
The two-time NBA champion married into one of the world's most prominent reality TV families, The Kardashians. But the marriage ended amid his struggles with substance abuse and illicit sex. 
Odom lost everything following his death scare and hit rock bottom. He continued using drugs until he realized he wanted to change because of God. 
When asked what finally made him get clean, Odom responded: "The love of life and just telling the Lord thank you for sparing me. There's no other way to do it than to live life!"
A 2019 Instagram post revealed that the athlete "got saved" at The Word Church in Warrensville Heights, Ohio.
Odom said at the time that he was grateful to be "walking with the Lord" and acknowledged The Word Church founder and Senior Pastor R.A. Vernon for leading him to dedicate his life to Christ. 
"Nowadays I'm doing the best I can in walking with the Lord," he wrote. "Thanks to Pastor Vernon @drravernon, I got saved at @thewordchurch this weekend," Odom wrote on Instagram.
Odom praised Jesus for keeping him alive after the brothel incident. 
"I had to show Jesus my appreciation for keeping me alive!" Odom testified.
The basketball star posted a photo of himself with his hands lifted in surrender as the pastor laid hands on him. 
Odom was also candid about his struggles with sex and drug addiction in his memoir, Darkness to Light, released in  2019.
In May of that year, he told CNN that God helped him through the darkest period of his life.
"The strength in God, the strength in my family for never giving up on me, that's who I live for now," he testified. "I lived selfishly for a long time. I'll be an addict for as long as I live.
"When you're sober, you're present. And when you're present, you kind of understand the consequences and repercussions of what you do, and therefore I have no will to do any drug that isn't marijuana. I understand the consequences and repercussions of getting high."
He added, "I'm trying to go forward and trying to move forward. If I do drugs, that's moving backyards. If I live moving backward, that means I'm living to die."