'13 Reasons Why' Season 2 Spoilers: Dylan Minnette Hints Clay and Skye Romance
Clay Jensen might have been crushed about Hannah's suicide in "13 Reasons Why" but Dylan Minnette hinted that his character might find hope in a new love interest. The actor dished a few details about what could potentially happen in the teen drama series in season 2.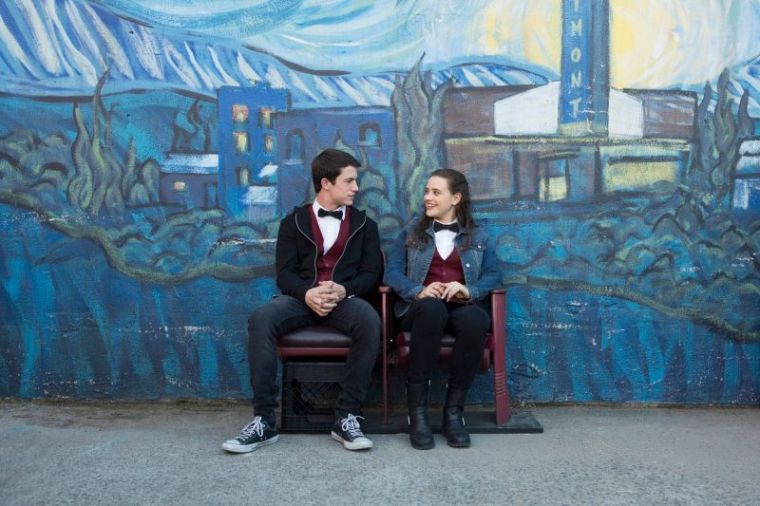 Minnette shared that Clay and his childhood friend Skye (Sosie Bacon) will grow closer in "13 Reasons Why" season 2. Though the actor didn't want to reveal too many details, he hinted about this budding relationship.
"Skye is still around and in the picture and there's a chance that her and Clay could be friends or more," the actor told Seventeen. "That's something you'll learn pretty quickly when the season starts. I don't want to spoil that for you, but she's around."
"13 Reasons Why" season 2 will still focus on Hannah (Katherine Langford). But unlike the first season, which was narrated from her point of view, the upcoming installment will be told from the perspective of different characters.
"You'll see more interactions between Hannah and some other characters we haven't seen before," Minnette shared further. These will be told in flashback scenes, but the actor also said there won't be much interaction between his character and Langford's character anymore.
"13 Reasons Why" season 2 will not show another suicide that sparked a controversy in the first season. The new storyline will be "provocative and unexpected," according to producer and the head of Paramount Television Amy Powell in her interview with The Hollywood Reporter.
Powell also stated that there's still no plan for a third season. Showrunner Brian Yorkey, however, is already developing ideas for the next story in his head.
A release date for "13 Reasons Why" season 2 has not yet been scheduled. Fans speculate that Netflix might launch the episodes this spring, just like the first season.