2012 Top Selling Car: Ford Focus vs. Japanese Market
2012 Top Selling Car: Ford Focus vs. Japanese Market
With the New Year just coming in, many consumers may be interested in purchasing a new car to go along with heightened ambitions. But which car is best to buy?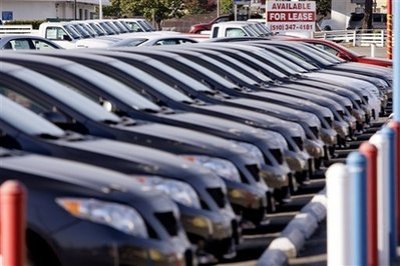 Unfortunately, some of the best deals on the car lot may have already passed. The best sales days on vehicles tend to be just before the New Year. However, for those consumers looking for a popular a reliable car, that may make little difference. The deepest discounts are only offered on less popular vehicles, which would include large trucks and SUVs in 2012.
Compact, economical cars were much more popular over the past year, meaning fewer discounts were offered although overall, paying less for gas may still be a better deal. Ford has announced that one of the best selling cars in the world is the Focus compact, according to a USA Today report, with their Fiesta model falling in a close second.
"Focus and Fiesta represent the best of our 'One Ford' plan," Jim Farley, Ford's executive vice president of Global Marketing, Sales and Service and Lincoln told USA. "In just three years, Ford has transformed our global small car lineup and started winning over customers worldwide with vehicles that are not only fun-to-drive but also fuel-efficient – largely thanks to our award-winning EcoBoost engines."
Despite the American company's attempt to regain the market, however, Japanese brand compact cars will likely continue to dominate the market in 2013. A top selling list compiled by USA ranks the Toyota Camry as number one in the market for the coming year with the Honda Accord, Nissan Altima, and Honda Civic not far behind.
But pickup trucks have not lost all of their allure. Number two on the best selling list in 2013 continues to be Ford's F-150 truck, regardless of its expense and poor gas mileage.
2012 Ford Focus Review