New York Mets vs San Francisco Giants for 2016 MLB National League Wild Card: Teams Face Off for the Right to Meet Chicago Cubs; Prediction, Live Stream, TV Schedule and Tickets
One of the main highlights on the side that fans are eager to see will be the matchup between the two aces, Noah Syndergaard and Madison Bumgarner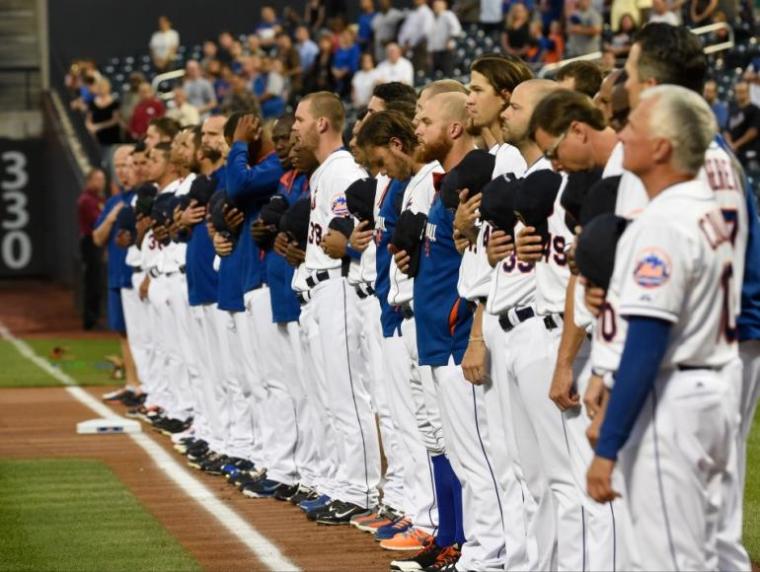 Things are heating up over at MLB. The New York Mets and the San Francisco Giants will square off Wednesday night for the final wild-card contest. Losers go home, while the victor advances to the National League Division Series (NLDS).
The National League leaders Chicago Cubs are patiently awaiting their opponent for the highly-anticipated Friday showdown over at Wrigley Field.
The Two Main Protagonists
The Mets entered the season beaming with a lot of confidence after reaching the World Series the previous season, but the team stumbled through the early goings. The Queens-based squad, however, is slowly getting their bearings back, sporting the best record in the league for the past six weeks.
On the other hand, the Giants would need to get their act together if they hope of ever advancing. The second half performance from Bruce Bochy's squad is forgettable. And, the Giants manager is hoping they could revert back into their formidable form heading into the All-Stars.
The Giants are fresh from a morale-boosting 7-1 demolition of the Los Angeles Dodgers to deny the Cardinals an entry to the postseason.
For this year's 87th edition of the Major League, the head-to-head numbers favor the Mets. The National League Eastern team has it four to three against their adversary from the NL West. But, it's the playoffs and the Mets cannot simply rest on their regular season laurels.
A Duel Between Two of NL's Premier Aces
One of the main highlights on the side that fans are eager to see will be the matchup between the two aces. Noah Syndergaard will be taking the mound for the Mets and hope to carry his team riddled with injuries.
Mets first pitcher carries a 2.60 ERA with 218 strikeouts in 183.2 innings coming into the match. He splits his performance against the Giants this season and would want to have his A-game in the most crucial match between the two squads.
Over at Giants' side of things, left-handed pitcher Madison Bumgarner will try to keep his winning streak alive at Citi Field ballpark. Another dominating performance from him will cement his stature as one of the best in his position come playoff time with a 0.91 ERA and a league-best 0.6 ERA on the road.
The Mets-Giants game will commence at 8PM ET this Wednesday in NYC. ESPN will broadcast the match and fans can check out WatchESPN for live stream.
The tickets for the game are turning out to be the most expensive in wild card game history according to TicketIQ. The average ticket price now stands at around $315, which is almost $50 higher than the previous record from the Cubs and Pirates game in 2015. Fans can check out Seatgeek and TicketNetwork for the Citi Field tickets.