'A Quiet Place' Sequel: Writers Tease Ideas Enough to Build a Whole Franchise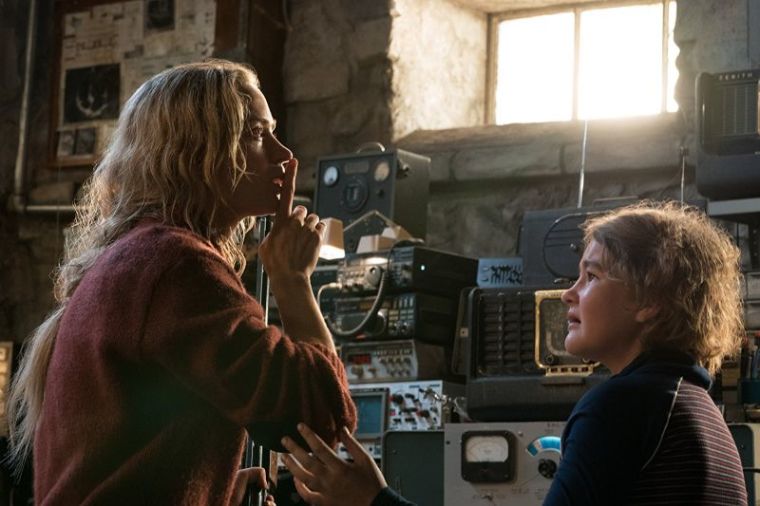 "A Quiet Place" made quite the noise during its box office debut and was a hit with critics and movie buffs alike, prompting talks about a sequel.
Co-writers Bryan Woods and Scott Beck are way ahead of fans as they already have some ideas on where to take the story next.
In an interview with Fandango, the duo hinted that "A Quiet Place" might not just spawn a sequel, but an entire franchise, with Woods saying that "there are so many things you could do" in that "fun world."
"There are certainly so many stories you could tell," Beck chimed in, revealing that there are set pieces "just hiding out in Word documents on our computers" after ending up unused.
"It's just really, at the end of the day, who are the characters in this and what does this situation mean to that dynamic?" he went on to say.
If a sequel to "A Quiet Place" were to happen, the focus might be on brand new characters instead of the ones introduced in the film played by real-life married couple Emily Blunt and John Krasinski, who also directed the film.
Set in the year 2020 during which the planet is held hostage by a race of sightless, extra-terrestrial creatures with hypersonic hearing, "A Quiet Place" zeroes in on the Abbott family forced to live life in silence for fear they will be killed by the aliens at the slightest sound they make.
Husband and wife Lee (Krasinski), Evelyn (Blunt), their deaf daughter Regan (Millicent Simmonds), and sons Marcus (Noah Jupe) and Beau (Cade Woodward) fend for themselves by scavenging for supplies like a ghost so as to elude the attention of the creatures.
The final moments of "A Quiet Place" hinted that there is a potential solution to the problem, something that the story could potentially build towards if it will be a full-on franchise.
There were also mysteries introduced very subtly that might not be important in the story being told in the first movie but are otherwise significant to the overall mythology.
For a sequel, Indie Wire speculates that the plot can be told from the perspective of another set of characters dealing with their own ordeal around the same time the Abbott family were trying to resolve theirs in "A Quiet Place."
At the moment, there are no official plans for a sequel yet. Krasinski has yet to talk about what he has in mind following the film's success, although the abovementioned publication expects that with a potential $100 million final gross, Paramount Pictures would want to make sure there will be more of "A Quiet Place."
With a budget of $17 million, the post-apocalyptic horror film grossed $50 million during its domestic debut and $75 million worldwide, as per Box Office Mojo.
The film has received praises from critics and has been deemed as one of the best films of the year so far. Folks over at Reddit say that while there are a few plotholes, the enjoyment and nail-biting tension they got out of "A Quiet Place" made them willing to look past all that.