Adam Lanza Motive Revealed? Angry Over Threat of Psychiatric Ward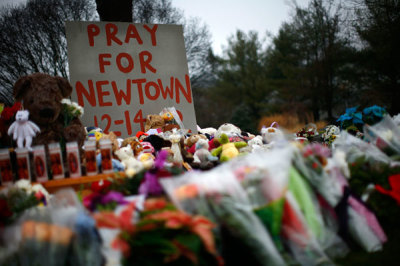 The motive behind the Sandy Hook Elementary school shootings may have been revealed on Wednesday after police confirmed that Adam Lanza feared his mother's plans to institutionalize him.
New evidence has come forward as to what would have made 20-year-old gunman Adam Lanza open fire on Friday morning, killing 26 people at the school before committing suicide. Lanza targeted the school because his mother, Nancy, loved it "more than she loved him," Joshua Flashman, a 25-year-old man who lives in the area where the shooting took place, said in an interview with Fox News on Tuesday.
Flashman, the son of a local pastor and a U.S. Marine, also suggested that Nancy Lanza's plan to have her son committed to a psychiatric facility had the son "really angry."
 "From what I've been told, Adam was aware of her petitioning the court for conservatorship and (her) plans to have him committed," Flashman told FoxNews.com. "Adam was apparently very upset about this. He thought she just wanted to send him away. From what I understand, he was really, really angry. I think this could have been it, what set him off."
Officials also discovered that Nancy Lanza had been an active volunteer at Sandy Hook Elementary, the same school that Adam Lanza attended as a child. She had worked mostly with kindergarten students and was also best friends with the principal and the school psychologist, Flashman told Fox.
"Adam Lanza believed she cared more for the children than she did for him," he said.
Both the school principal and psychologist were killed during the shooting. Court papers could not be obtained to prove that Nancy Lanza was attempting to have her son committed against his will because such documents are considered classified.
Previously, a close friend of Nancy Lanza who wished to remain anonymous said Lanza confessed one night that she felt her son was getting out of control.
"'I don't know. I'm worried I'm losing him,'"a bar pal said in an interview with the Daily News. "She said it was getting worse. She was having trouble reaching him."
Other reports also confirmed that Adam Lanza had planned the shooting and purposely taped rounds of ammunition to his gun so that he could quickly reload.
MOTIVE: Adam Lanza Was Upset His Mother Was Planning to Commit Him