Adam Sandler Death Hoax: Story Fake and Untrue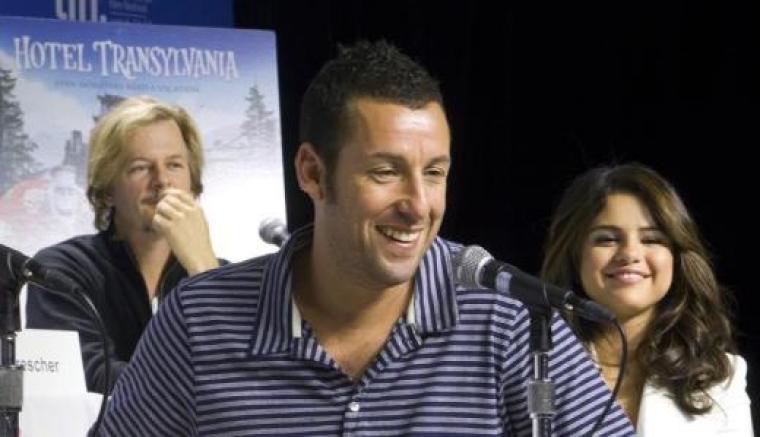 Adam Sandler is an American actor, comedian, screenwriter, film producer, and musician. He became a "Saturday Night Live" cast member. He starred in many films and he is known for his comedic skills. His film credits include "Billy Madison," "Happy Gilmore," "The Waterboy," "The Wedding Singer," "Big Daddy," "Mr. Deeds," "50 First Dates," "Just Go With It," "Click," "Hotel Transylvania," "Grown-Ups," "Little Nicky," "Anger Management," "Spanglish," and "Funny People." He is the founder of Happy Madison Productions, which is behind the series "Rules of Engagement." He was most recently seen in the movies "Pixels" and "Hotel Transylvania 2." He is 49 years old and he has a wife named Jackie and two children named Sunny and Sadie.
Sandler has been riddled with a string of movies that have been flops. His latest movie "Pixels" had a very disappointing run. Prior to that, his other movies like "Blended," "Men, Women and Children," and "The Cobbler" also disappointed his fans. However, his most recent movie "Hotel Transylvania 2," the sequel to the hit animated film, has put him back on top.
Adam Sandler is the latest celebrity to become a victim of the death hoax. It is a hoax that goes viral on social media. Sandler's latest death hoax was seen on Facebook where a page dedicated to the actor was created and it asked fans for likes and comments. The page even posted a short account of the actor's death.
"At about 11 a.m. ET on Monday (September 28, 2015), our beloved actor Adam Sandler passed away. Adam Sandler was born on September 9, 1966 in New York. He will be missed but not forgotten. Please show your sympathy and condolences by commenting on and liking this page," the post said.
Another report from a fake news site even had a quote from his heartbroken wife Jackie and quotes from some police officers. Some fans believed the hoax and had posted condolences for the family. Coincidentally, this is not the first time that Adam Sandler was a victim of a death hoax. He was also reported to have died in an accident back in 2013.