'Akkun to Kanojo' Latest News: Promotional Video Previews OP Theme by Haruna Ooshima; Short-Form Series Premieres on April 6
'Akkun to Kanojo' Latest News: Promotional Video Previews OP Theme by Haruna Ooshima; Short-Form Series Premieres on April 6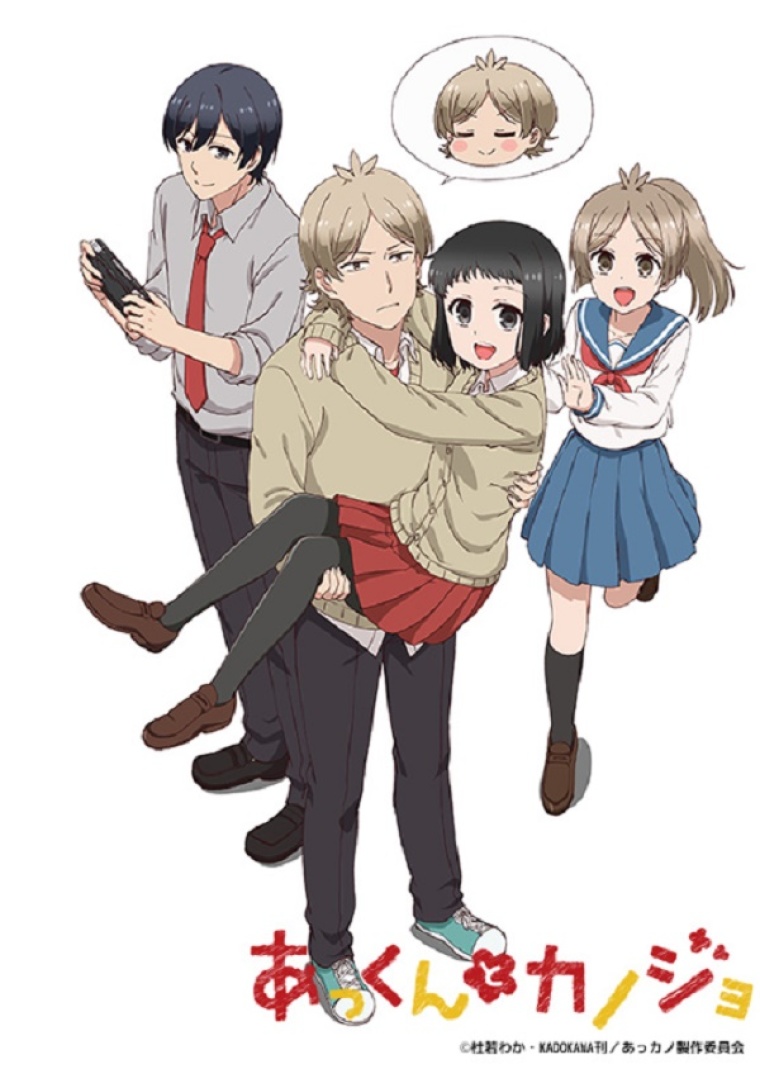 A promotional video (PV) has been released for the upcoming Japanese romantic-comedy anime series, "Akkun to Kanojo (Akkun and His Girlfriend)."
The 60-second video is currently streaming on Smiral Animation's official YouTube channel. It shows the titular character Atsuhiro "Akkun" Kagari and his daily struggles to keep up with his harsh tsundere character towards his girlfriend, Non "Nontan" Katagiri, whom he is really deeply infatuated with.
The video also introduces two additional characters, Masago Matsuo and Chiho Kagari. Masago is Akkun's closest friend and is the only person who knows about his true nature but still hangs out with him anyway. Masago also has a preference for gal games.
On the other hand, Chiho is Akkun's younger sister, who is in her rebellious phase, but puts up an act whenever Nontan is around.
The series will feature the voices of Tatsuhisa Suzuki as Akkun, Ayaka Suwa as Nontan, Keisuke Ueda as Masago, and Arisa Kouri as Chiho. The PV also previews the series' opening theme song titled "Koi no Balloon (Love's Balloon)" performed by Haruna Ooshima. The single for this song will ship on Sunday, April 29.
Shin Katagai will be taking on directing duties for the series at Yumeta Company, with Yuka Yamada handling the series composition. Motohiro Taniguchi is in charge of designing the characters.
The short-form series will consist of five-minute episodes that will follow the everyday life of Akkun, an extremely "tsundere" high school boy, and his girlfriend, Nontan. Even though Akkun may often act harsh towards Nontan, he is really madly in love with her that he would even tail her around in secret. Nontan remains clueless to the depth of her boyfriend's feelings and thinks that the guy's actions are cute.
"Akkun to Kanojo" premieres on Friday, April 6, at 10:30 p.m. JST on AT-X and on Monday, April 9, late night at 1:10 a.m. JST on Tokyo MX Information on other broadcast schedules and online resources can be found on the series' official site.