Amanda Todd Suicide: Mother of 15-Year-Old Talks About Bullying (VIDEO)
Amanda Todd Suicide: Mother of 15-Year-Old Talks About Bullying (VIDEO)
The mother of a 15-year-old girl who committed suicide after years of bullying has come forward in an interview regarding her daughter's death.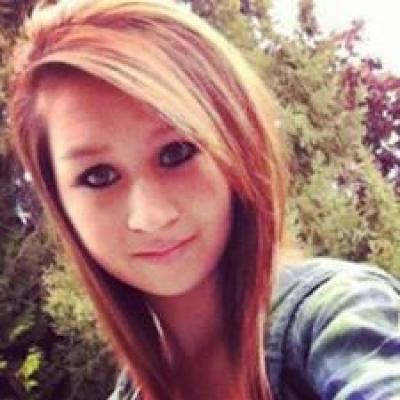 Amanda Todd was found dead at her home on Oct. 10 in British Columbia. A month before her death, the 15-year-old girl had posted an silent 8-minute video on YouTube that detailed the amount of bullying that she had gone though since the 7th grade. The video was titled: "My story: Struggling, bullying, suicide, self harm."
"I have lost one child, but know she wanted her story to save 1,000 more," Ms. Todd told The Vancouver Sun. "Amanda wanted to tell her story to help other kids."
After a suicide attempt with bleach at one of her old schools, Amanda moved in with her mother to switch cities and try a new school. But kids continued to follow the young girl on Facebook, posting taunting messages.
After six months of being with her mom, Amanda said she was "doing really good," until kids from her old school began tagging her in photos with messages that included, "She should try a different bleach. I hope she dies this time and isn't so stupid."
"I Have nobody. I need someone," was the last message posted on Todd's video.
Still suffering from the loss of her daughter, Ms. Todd has stated that she now wants to help parents in the same way that her daughter's story has attempted to help other kids.
"I want to tell my story to help parents, so they can be aware, so they can teach their kids what is right and wrong and how to be safe online," Todd said during the interview.
Amanda's situation began after she was prompted by an unknown man to flash a webcam during a chat with friends. After Amanda complied, the man used the photo to blackmail the 15-year-old.
Even after Amanda switched schools, the man continued to stalk her.
"The Internet stalker she flashed kept stalking her. Every time she moved schools he would go undercover and become a Facebook friend," Ms. Todd said. "He went online to the kids who went to [the new school] and said that he was going to be a new student- that he was starting school the following week and that he wanted some friends and could they friend him on Facebook."
"He eventually gathered people's names and sent Amanda's video to her new school," she explained.
Amanda's mother suggested that she had come to admire her daughter for lasting as long as she did with the amount of pain that she was dealing with.
"Everything she said in the video happened over the past two years," Ms Todd revealed. "It was horrendous. I think about it now and I think, 'Oh my God. How did she survive this long with the pain?'"
Amanda Todd's Story | #RIPAmandaTodd | 1996-2012